Content updated 2018-02-19
Here you will find some information about the exam venues that JU uses for the digital exam in Inspera.
Our main exam centre with 2 venues containing together 188 sitting students.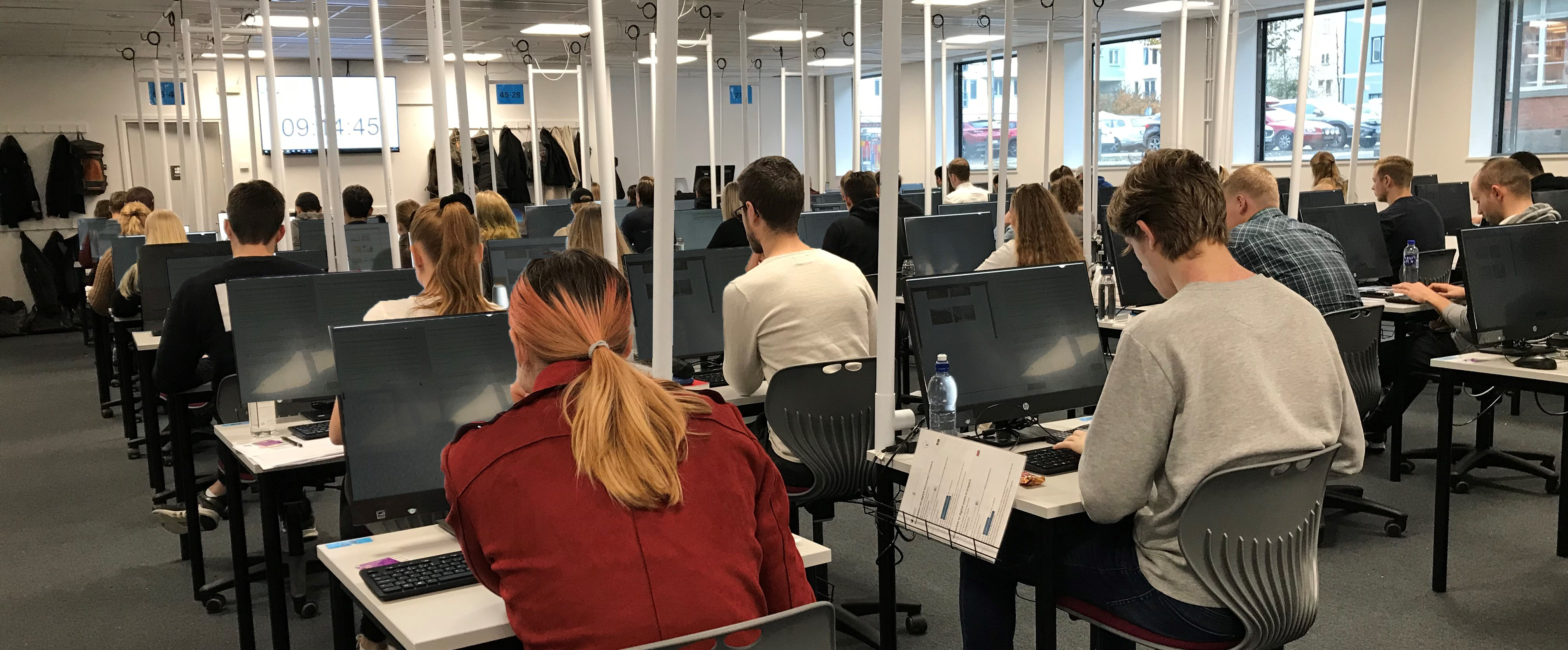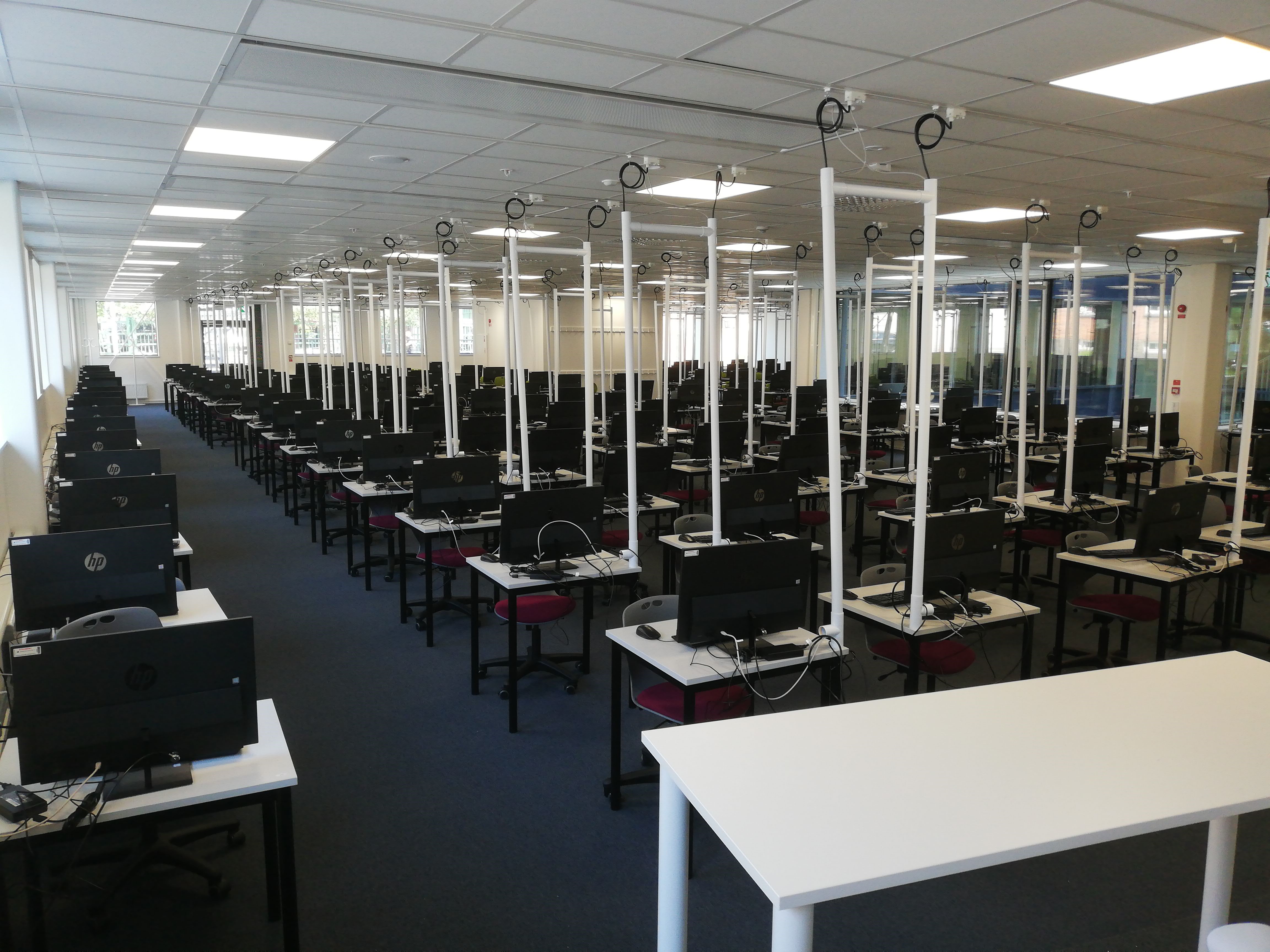 He303, He309
Two venues in the H-building on the 3rd floor, seating 2x72 examinees.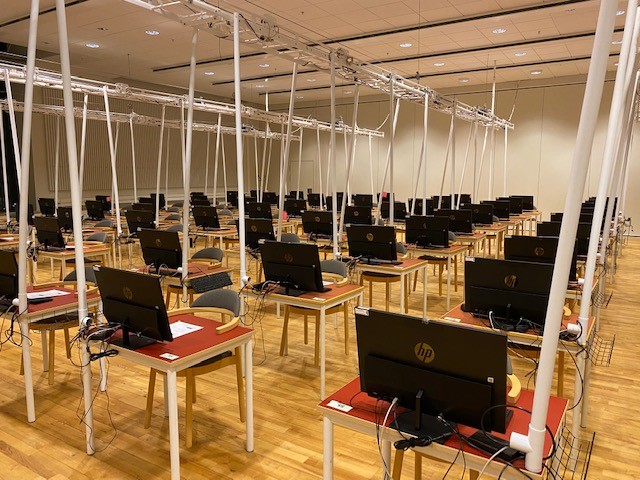 A0320, A0323

Two venues in the basement level of the A-building, seating 106 examinees together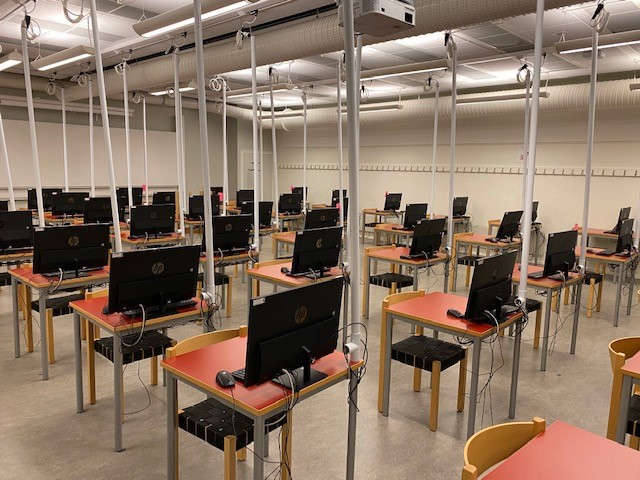 You find the entrance at the lower basement floor of the A-building, facing the Lake Munksjön.