Hochschule der Medien, Germany, Micheala Koristova from New Media Design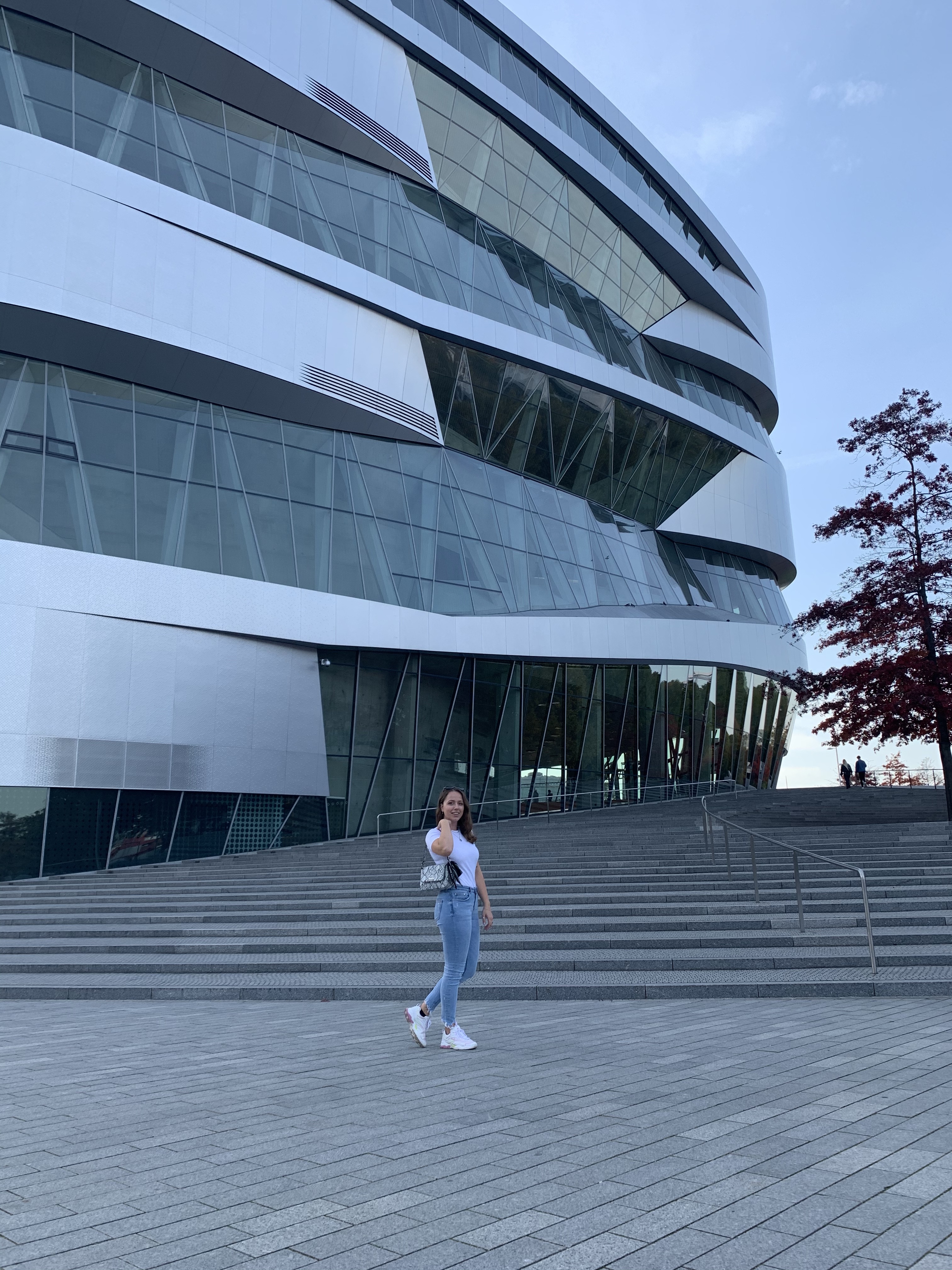 I chose to study the minor called Moving Images because I wanted to extend my knowledge of media production and videography, since I think it comes handy for any creative when making a media campaign or just taking some photos of a product. I study New Media Design and I think basic knowledge of camera and movement is a skill the future employers might appreciate. When I was deciding on the programme, I checked the syllabus on HdM website and the course description. Unfortunately, the syllabus wasn't updated, which caused some confusion during the first days. My advice for the future students would be to double check if the courses on their website are really going to open or not. I'd write an email to the International office or the programme manager just to be 100% sure.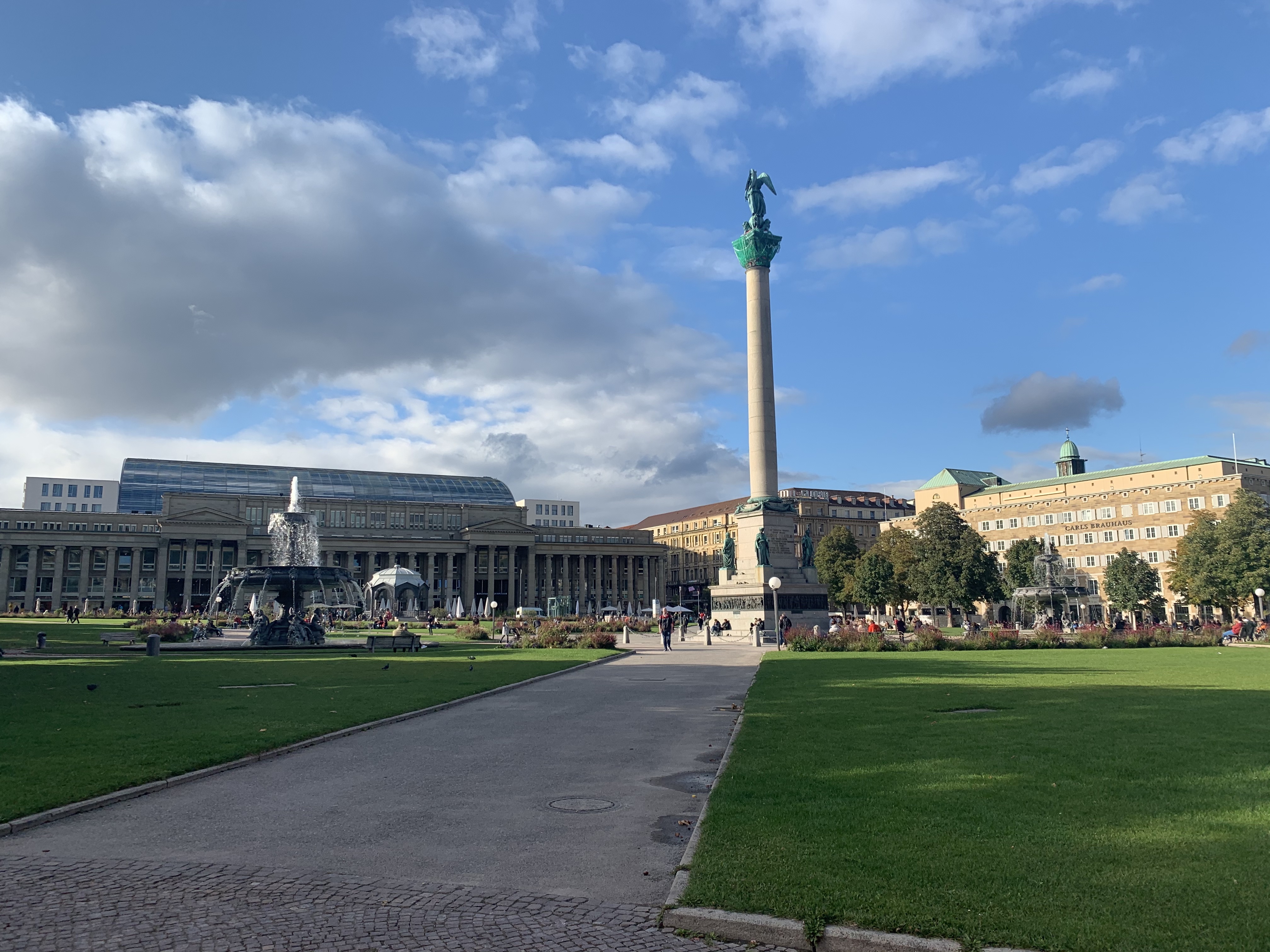 The studying itself was slightly different than in Sweden. I was happy to have some practical courses where we learnt new things. It was refreshing to be in a smaller group of students and therefore develop a closer relationship with our teachers and other students. The teachers were always happy to give us feedback and guidance when needed. I think my favorite course was Film Exercises, which was incredibly interesting, and I feel like I've learnt the most during the class. We worked with different camera equipment and it was a lot of fun! Sadly, due to coronavirus we had to spend some time studying from home, but the class continued to be creative, nonetheless.
I have participated in some of the organized activities and always had a great time. I got to meet other students from different countries and visited interesting places in Stuttgart. The Buddy programme is a great thing to do, and I believe the both parties can benefit from it. My buddy, Leonie, helped me with settling down in Germany and finding my way around HdM. I was a little bit sad I didn't get to spend more time with her due to coronavirus. We met a few times and she was always helpful and nice to hang out with. I could contact her regarding anything, and she would try her best to help. We are still in touch and I wish I could visit her again once the situation gets better.
I lived in Esslingen at Rossneckar I. which is a student accommodation. It is quite far away from the campus, but the city has some beautiful vineyards which are great for everyday hikes. The city center has some charming historic buildings and great cafés with great pies. The one thing that surprised me was that the students had to pay for using the washing machine and the dryer. It was a little bit pricey when you wanted to use it every other week.
The train connection was quite good, but the trains were sometimes unreliable. It is common for them to have a strike which can last all day long. I decided not to get a full semester train card, since I knew coronavirus might have affected our studying. Good thing was that all trains and buses are free after 18.00 during the weekdays and all day during the weekends!
Stuttgart offers a lot of sightseeing, parks, museums and art galleries. It is a very hip city and it's great for young people. I loved the beautiful architecture of the public library which lights up at night. The Mercedes museum and the Porshe museum are a must-see! It's also amazing to just walk around the Schlossplatz and visit the Markthalle where you can get fresh food from different countries of the world. The busiest street of the city is Königstrasse, where you can find all kinds of fancy shops as well as an Asian grocery store called Go Asia.
The university is quite modern looking and has a lot of high-tech equipment for videography students. I was really impressed when I saw their TV room, which looked like a studio set! They have a nice buffet where you can grab fresh German pretzel together with a coffee. Germans usually eat them for lunch and then they have a bigger meal for dinner.
I have to say that even thought there were some issues, I think this semester gave me a lot of experience and I really liked the decision I made to study abroad for a semester. It was the first time I was in Germany so I was really excited to see the culture and the way things work there. I have met some interesting individuals and made amazing friends. I think that is the best thing about exchange. If I had a chance, I would do it again, that's for sure! I feel like I learnt some interesting things about videography and the knowledge will come useful later in my life. It has shaped me as a person and it has made me a bit braver and more confident. I am grateful that this exchange didn't get cancelled like the others and HdM made it possible for us even despite the pandemic.