Science Park helps students
Science Park gives students the opportunity to start a consultancy in their field of studies which provides the chance to obtain work assignments from companies, based on your educational background and your experience.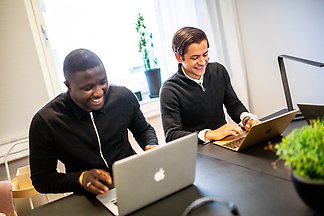 These work assignments can be acquired in two ways; you can either contact the companies directly, or we at Science Park try to match you with relevant companies after your consultant company is registered with us.

For more information about the program check the Science Park webiste

External link, opens in new window.
Seminar about starting a company
Are you interested in starting a company while you are studying and work as a consultant? Are you wondering how it works and what it takes? Welcome to a seminar with Science Park – we will help you take the next step forward! During the the seminar we will provide a general explanation of how this program works.

When and where?
27 April at 15:00
Online – all participants will be invited by email to a Teams-meeting.

Please note that you need to sign up for the seminar separately.
The seminar is free of charge, but you need to register.
Sign up by filling out this form below no later than 26 April

External link, opens in new window.