World Occupational Therapy Day 2020
27 October is World Occupational Therapy Day, an opportunity to highten the visibility of the profession and the value that occupational therapists create.
We want to give you some useful tips on how you can apply occupational therapy knowledge to make your studies from home go better during the corona pandemic. Read on for some tips from the Department of Rehabilitation at the School of Health and Welfare.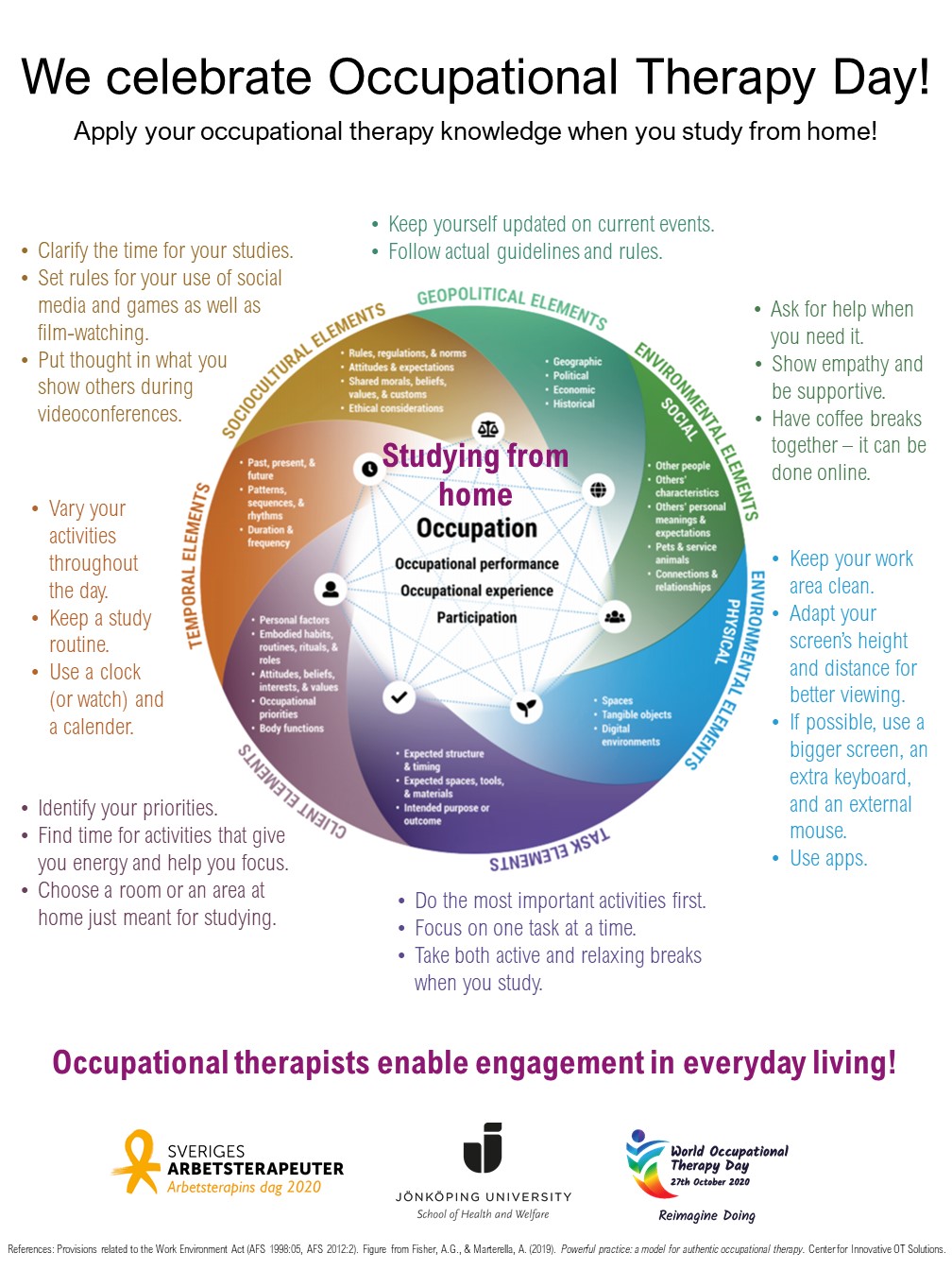 Via this link

Pdf, 239.6 kB, opens in new window. you can download the poster.