International Economics
Ekonomie kanditatexamen med huvudområdet nationalekonomi, 180 hp


Programstart: Hösten 2020


Praktik
Programmet inom nationalekonomi syftar till att utveckla din förmåga att förstå dynamiken i den snabba och globala världsekonomin och analysera olika typer av samhällsekonomiska problem. Under utbildningen har du möjlighet att studera utomlands eller göra praktik i kombination med kurser. Efter avslutat program får du en ekonomie kandidatexamen med huvudområdet nationalekonomi. Kombinationen av nationalekonomi, statistik och företagsekonomi öppnar dörrar för en mängd spännande utmaningar i både privat och offentlig sektor.
Till ansökan (öppnar 16 mars)
Companies, governments and other public organisations throughout the world need people educated in economics, statistics and business to help them analyse problems and develop smart solutions. If you are looking for a well-rounded business degree, the International Economics programme is the one for you.
Special selection
Jönköping International Business School has decided to reserve a small number of places on their programmes to applicants who are particularly suitable for the education as well as the school's profile. The aim is to widen the admission opportunities for the candidates.

Omfattning:
180 hp

Niv&aring:
Grundnivå

Studietakt:
Helfart

Ort:
Jönköping

Studieform:
Campusbaserad

Språk:
Undervisningen bedrivs på engelska

Antal platser:
30

Programstart:
Hösten 2020

Anmälningskod:
HJ-52033

Behörighet:
Grundläggande behörighet samt Matematik 3b eller 3c, Samhällskunskap 1b eller 1a1 och 1a2. Eller: Engelska 6/B, Matematik C, Samhällskunskap A.

Urval:
65 procent av platserna avsätts för sökande i betygsgruppen och 35 procent i högskoleprovsgruppen.

Examen:
Ekonomie kandidatexamen med huvudområdet nationalekonomi
Year 1

Entrepreneurship 7,5 hp
Introduction to Economic Thought 7,5 hp
Basic Financial Accounting 7,5 hp
Microeconomic Principles and Mathematics for Economics 7,5 hp
International Trade Theory 7,5 hp
Macroeconomic Principles 7,5 hp
International Macroeconomics and Finance 7,5 hp
Organising and Leading in a Sustainable World 7,5 hp
Year 2

Business Statistics 1 7,5 hp
Intermediate Microeconomics and Mathematical Economics 7,5 hp
Business Statistics 2 7,5 hp
Intermediate Macroeconomic Theory 7,5 hp
Econometrics 1 7,5 hp
Industrial Organisation 7,5 hp
Corporate Finance 1 7,5 hp
Econometrics 2 7,5 hp
Year 3

Study Abroad/Elective courses/Internship+Elective courses 30 hp
Geographical Economics 7,5 hp
Development Economics 7,5 hp
Bachelor's Thesis in Economics 15 hp
Till ansökan (öppnar 16 mars)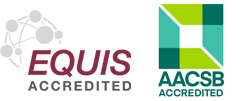 Andra program du kanske är intresserad av