"I was headhunted for all my jobs."
At JIBS I learnt to work independently and think critically. What I enjoyed the most was the opportunity to select courses based on one's niche, but also group assignments, which helped me improve my project management and negotiation skills.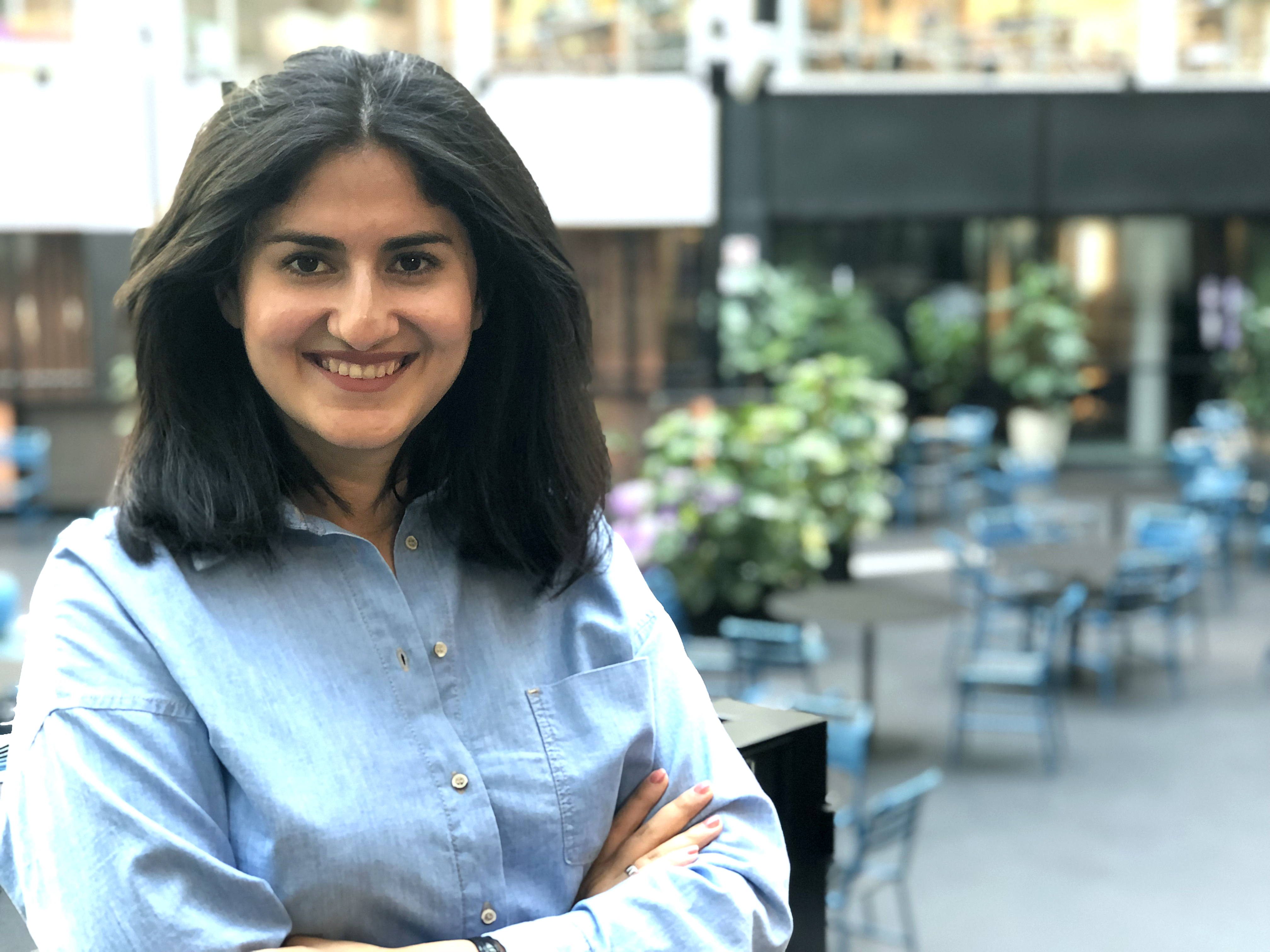 I knew I wanted to study in an environment where I'd be pushed to challenge traditional world views, be creative, and learn to manage difficult situations. JIBS, with its international atmosphere, unique and interesting courses, and the opportunity to study abroad, was the best choice for me.
After graduating I've been headhunted for all my jobs. According to my employers, what stuck out was my international background and experience of working with diverse sets of people, my language skillset (Persian/Russian/English) and my eagerness to learn.

Nexure, where I work now, is a digital venture fully owned by Electrolux that works towards accelerating innovation in the area of insurances and services. As a part of the product team in Stockholm, I focus on helping our team create customer-centric
products that will enable Electrolux customers to have complete peace of mind when it comes to owning their home appliances.
It might sound cliché, but no day at work feels like the other. The key to success is to adapt quickly, be agile and open – to ideas and criticism. My experiences of cross-cultural communication and negotiation come in handy.
Currently, we are focused on launching and diversifying our product portfolio, which requires a lot of research, testing and data analysis on our end. It's super fun!