Digital solutions
Children with disabilities face different barriers hindering them from having their voice heard in real-life interviews in research and in health services. Factors relating to the child and family e.g physical inaccessibility, lack of transportation and lack of privacy has been mentioned as barriers. Video communication and applications tools may have the potential to reduce barriers and additionally, may have some advantages since it allows the combination of spoken language with forms of augmented and alternative communication e.g., body language, sign language.
Self-rating via video communication in children with disabilities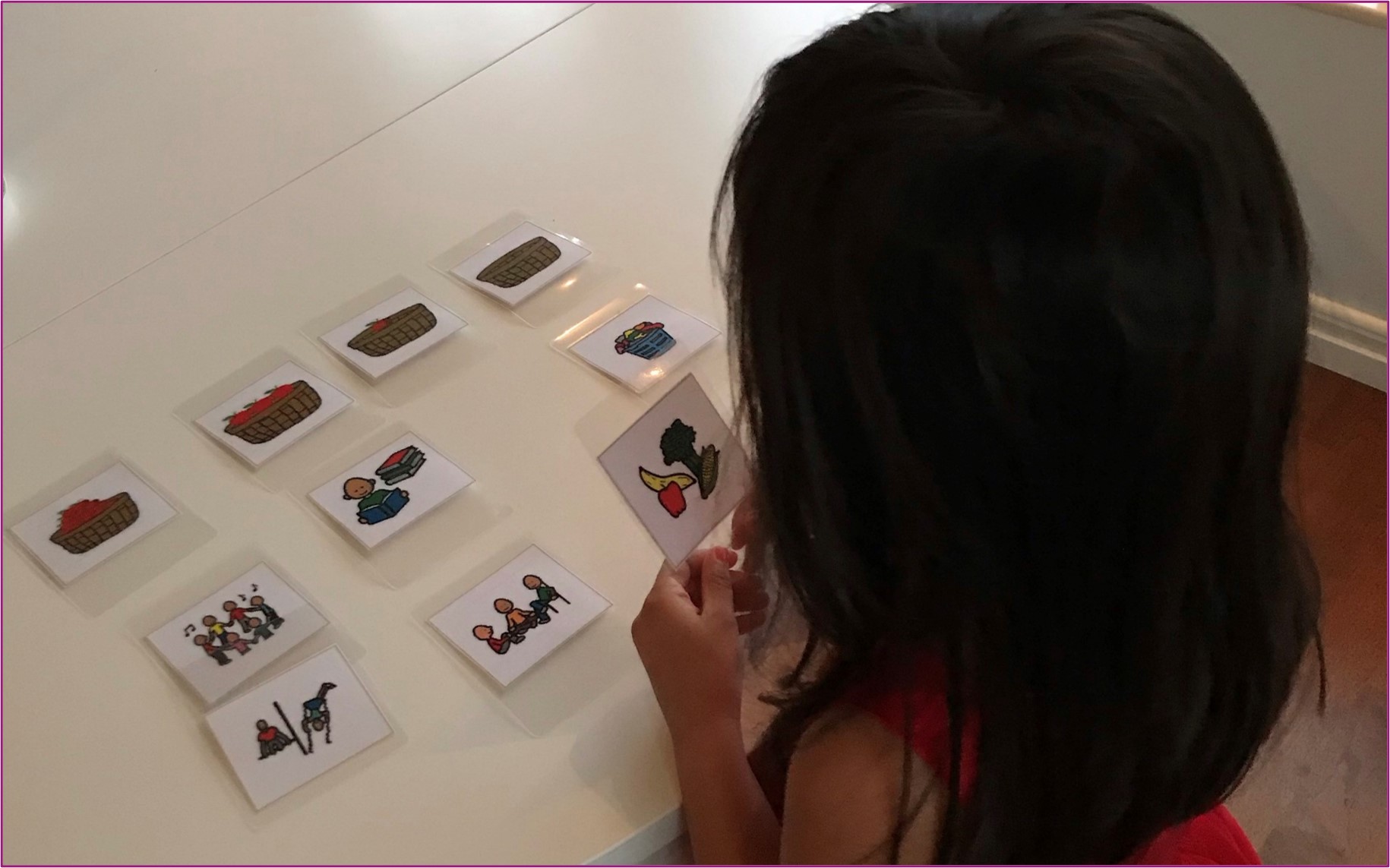 Interviewer-guided self-ratings of participation through video communication may be a feasible procedure, in children with developmental disabilities, from age 11, and may increase these children's chances to contribute their experiences in research and clinical practice. As the interviewer do not directly perceive the same things as the child and can only control parts of the digital environment, problem-solving thus become more dependent on the child's (or parent's) ability. Before offering video communication in a larger project or in clinical practice, it is recommended that the procedure and necessary applications are tested and practiced by all data collectors, on different types of devices.
Read more

Pdf, 423.5 kB.
The PmP-C App - the Chinese version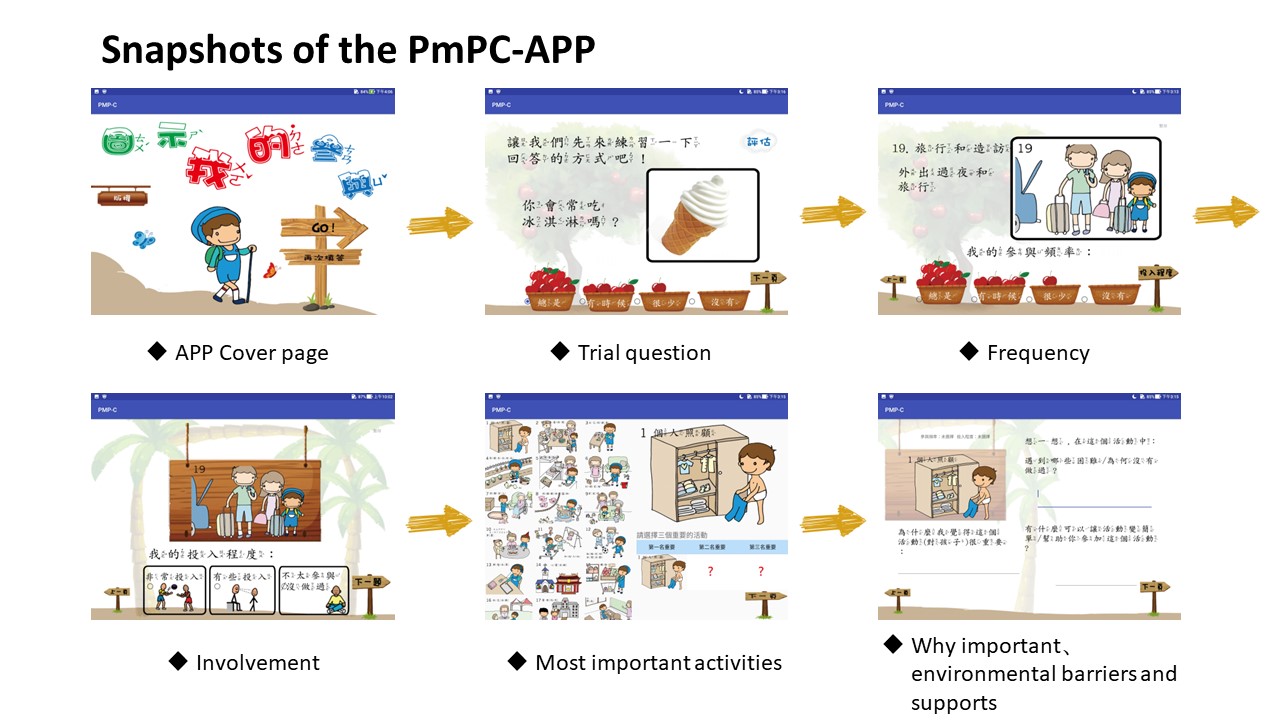 The PmP-C App is an electronic tool to be used with children with disabilities through interviews by adult caregivers. With adult support, children can respond in variable ways depending on their abilities, including clicking, talking or pointing out their selections, followed by the input of the entries by the adults. The PmP-C App is developed through a multidisciplinary collaboration among rehabilitation sciences, information technology, and special education in Taiwan. The development of the app program includes content design, interface design, and programming. Dr. Lin-Ju Kang leads the content and interface design, and Dr. Ya-Lan Chiu leads the programming of the app program.
Read more

Pdf, 396.1 kB.