ICoHN contributions to the ISQua 2022 conference
ISQua and ICoHN have made an agreement on collaboration to promote coproduction - knowledge development from practice and research. ICoHN contributed with several activites during the conference in Brisbane, Australia.
ICoHN members contributed to different activites relating coprodution at the conference, for example learning sessions, workshops a meeting place and key note participation.
Below are some glimpses from the days in Brisbane in Ocotber 2022.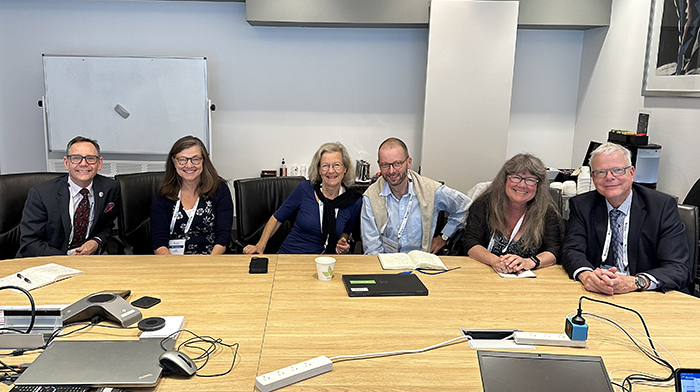 ICoHN steering group representatives and the ISQua leadership met live for the first time at the conference. Jeffery Braithwaite, president ISQua, Julie Johnson, Boel Andersson Gäre, Christian von Plessen, Tina Foster and Carten Engel, CEO ISQua.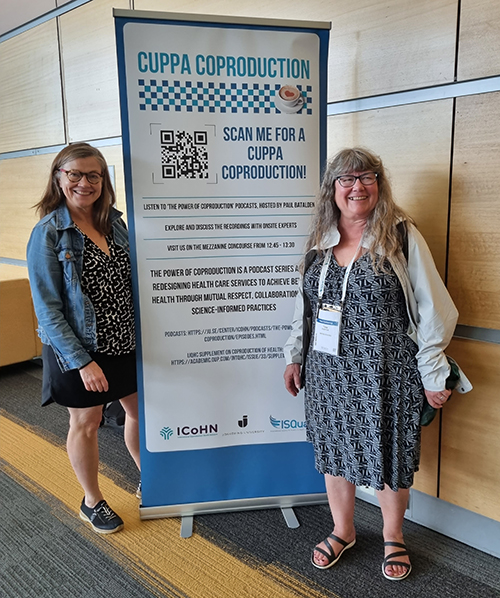 A meeting place - "Cuppa* Coproduction" was formed to hightlight the pod cast series with Paul Batalden and guests. A one page book written by Paul was handed over to guests.
*cup of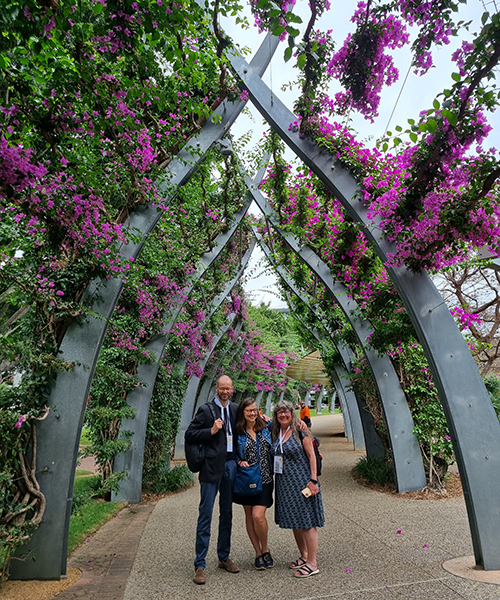 During coffe breakes it was possible to go outside the conference center and enjoy the park by the river.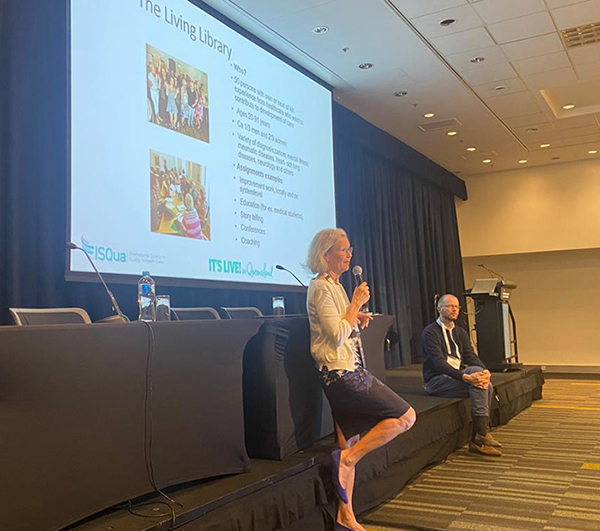 ICoHN also arranged an interactive workshop on how to build capacity for coproduction in practice and research.
Aricca De. Van Citters, Christina Radl Karimi and Andreas Gremyr contributed with short films on their research on coproduction with patiens and citizens.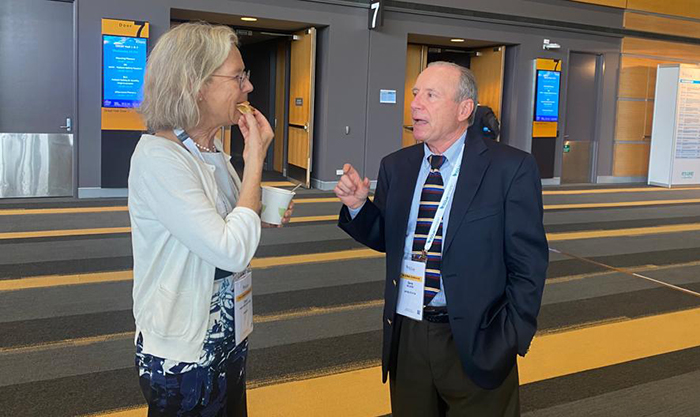 Gene Nelson, ICoHN representative as well as member of the program comittee for the ISQua conference, has a conversation with Boel Andersson Gäre at the Cuppa Coproduction meeting place.