Social Innovation and Sustainable Business Talks podcast series – #7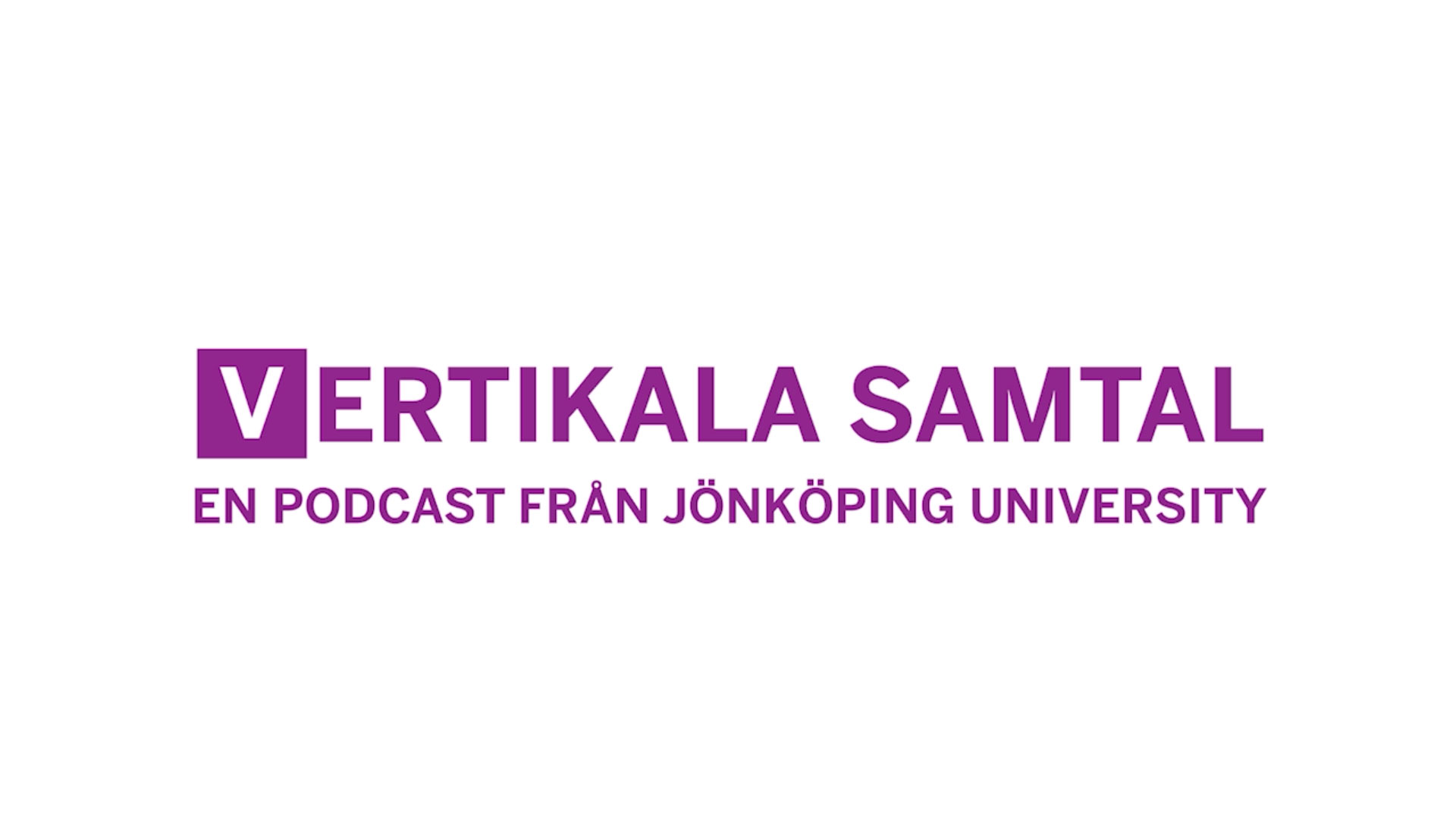 Podcast #7
Local level social innovation in the textile industry in Finland – How a small company with a long history can have meaningful and positive impact as a driver for more sustainable business in the future

Listen to the podcast at Spotify, Libsyn, iTunes (search for Vertikala samtal) or below.
Hosted by: Dr. Ulla Saari, Senior Research Fellow at Tampere University, Finland, and extended team member of the Media, Management & Transformation Research Centre (MMTC) at Jönköping International Business School (JIBS).
Company in focus of the discussion: Lapuan Kankurit – Fourth generation family entrepreneurs in the weaving industry in Finland. The very first weaving mill in the family was founded already in 1917.
http://www.lapuankankurit.fi/ INSTAGRAM FACEBOOK PINTEREST TWITTER
Company representative: Jaana Hjelt, Co-Owner & Marketing Manager at Lapuan Kankurit
Guest from Academia: Adjunct Prof. Maarit Salolainen, Aalto University, Finland
Short bios of discussants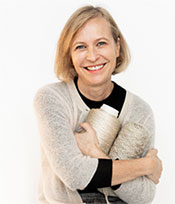 Adjunct Prof. Maarit Salolainen is an experienced international textile design professional with a passion for bringing textile knowledge to multidisciplinary platforms. Salolainen is the Head of the Master's Programme of Fashion, Clothing and Textile Design at Aalto University School of Arts, Design and Architecture. As Adjunct Professor for Textile Design at Aalto University, she has been developing higher education studies in the field of textile, material and surface design, focusing on renewing studio pedagogy and linking textile studies to fashion education as well as other design disciplines. She has also developed experimental pedagogy in multidisciplinary courses exposing engineering students to design processes. In addition to her academic work, Salolainen works internationally as a creative director consulting textile manufacturers and interior textile editors. Her specialisation is in fibres, yarns, fabrics and finishes - in the creative and technical knowledge of woven fabrics, jacquards, embroideries and prints and finishes ranging from velvets and heavy upholstery to sheers. Salolainen manages seasonal interior textile collections for the residential as well as for the contract market from research and initial concept through technical and creative development to final quality decisions and colour coordination. Currently she works as a creative director for the Turkish textile mill Vanelli, leading the team of 20 designers in developing new concepts, products and collections for international interior textile editors and brands as well as the in-house brand.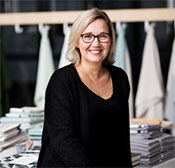 MSc Jaana Hjelt, Co-owner and Marketing Manager at Lapuan Kankurit, was born in Lapua, Southern Ostrobothnia, Finland, where the company's weaving mill is located. She graduated as Master of Science, with a major in Industrial Management & Engineering and International Marketing, from Tampere University of Technology. She has worked in the UK and Germany, before returning back to Southern Ostrobothnia and starting a career as an Export Area Manager at ABB. In 2000, she then started as an entrepreneur at Lapuan Kankurit Oy, with her husband Esko Hjelt. Esko's father and mother founded Lapuan Kankurit at 1973. The very first weaving mill in the family was founded already 1917 by Esko's greatgrandfather.
Lapuan Kankurit is a jacquard weaving mill, where weaving skills and material knowhow have been refined into excellence for decades. Behind the successful products are top designers, craftsmanship, the latest weaving techniques and a responsible attitude towards the environment and people. Lapuan Kankurit weaves linen and wool interior textiles. The turnover of the weaving mill is 5,5 M€, from which around 50% is from export. Lapuan Kankurit retailers can be found from 30 countries, but the main markets are in Finland, Japan, Germany and USA. Lapuan Kankurit has its own online store and own shops are located in Lapua, Helsinki and Tokyo. Lapuan Kankurit has just started a new two-million-euro investment to the weaving and finishing production in Lapua. Main focus in this investment is to be able to start using local Finnsheep wool in their production.
Read more about the sustainability strategy of Lapuan Kankurit here: https://www.lapuankankurit.fi/en/sustainability
See here more about their cooperation with Aalto University in a project called Pattern Lab. The project gives students a possibility to experience what it is like to work as a professional freelance designer in the textile industry: https://www.lapuankankurit.fi/en/pattern-lab20-x-lapuan-kankurit-0
Dr. Ulla Saari holds a PhD degree in Industrial Engineering & Management and a M.Sc. degree in Environmental Engineering from the Tampere University of Technology, and a M.A. degree in Languages and Social Sciences from the University of Helsinki, Finland. Her current research topics include: sustainability, sustainability-oriented innovation, sustainable production and consumption, and sustainable business models. She also has 20 years' experience in the high-tech industry in various senior manager level roles in international organizations.