Education
Take the opportunity to study courses in our online course package.
Developed by the School of Engineering, the foundry industries, the Swedish Foundry Association and RISE. Specially designed for professionals working for example with product development, purchasing and quality departments at the foundries and end users of cast components.
Study the whole course package or pick course/courses in the package!
In the case that you are studying all the courses in the package you will have the possibility to get a Master of Science degree within Product development.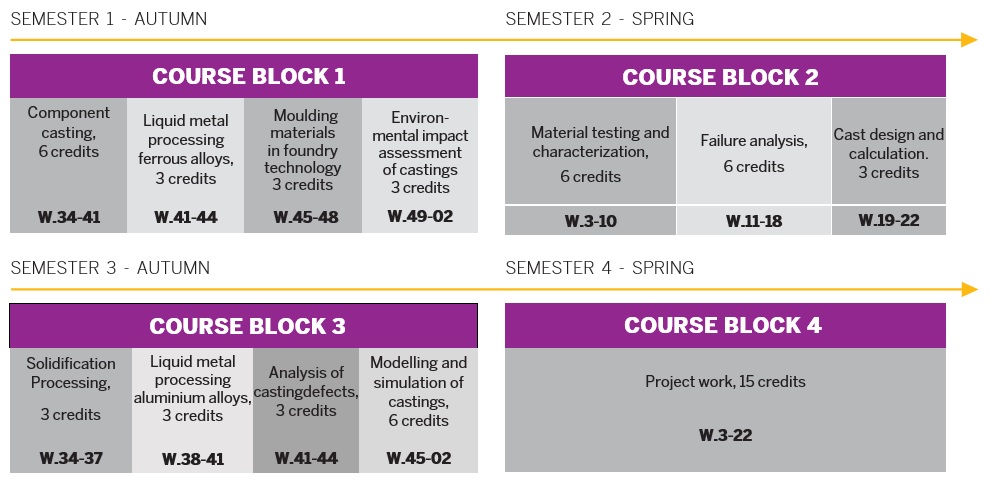 Some facts about the programme:
• Online courses, studied half-time, give opportunities to combine studies with work and to study wherever you live.
• Access video lectures online and interact continuously with teachers and students via discussion forum and e-meetings.
• Intended for both professionals and students coming straight from university who want to specialize in cast materials and processes.
• Highly skilled and experienced scientists as teachers from academia/research institutes and related industries.
• Continuous and direct contact with related industries where industry relevant challenges are prioritized.
Would you like to pick course/courses? Apply at www.antagning.se
If you are a person working in the industry who needs to get more knowledge, but you are not fulfilling the requirements then you have the possibility to follow the courses as comissioned courses. For more information and price visit https://ju.se/gjutmagister
For more information about the new master program where some of these courses are given visit https://ju.se/mam


Questions? Please contact the program manager:
Acting Senior Lecturer foundry technology

School of Engineering
Room E2223