MMTC researcher, Joaquin Cestino receives prize for paper
MMTC researcher, Joaquin Cestino receives prize for paper presentation at the European Media Management Association (emma) annual conference in Hamburg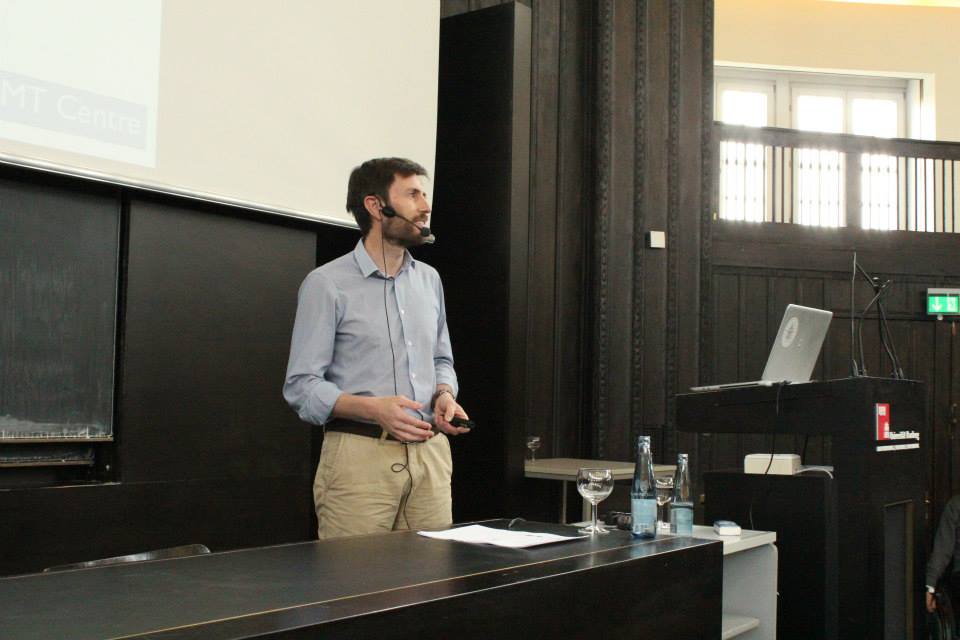 The best paper runner up prize was presented to MMTC researcher, Joaquin Cestino for his paper titled "Business model innovation dynamics in legacy newspapers: Strategizing at critical junctures".
Other MMTC researchers presenting papers at the conference were Mart Ots, Songming Feng, Adele Berndt and Rolf A. Lundin.
The emma 2015 conference was hosted by the University of Hamburg on 28 and 29 May. Researchers gathered from all corners of the world to discuss and share their results on Development and Sustainability in Media Business.