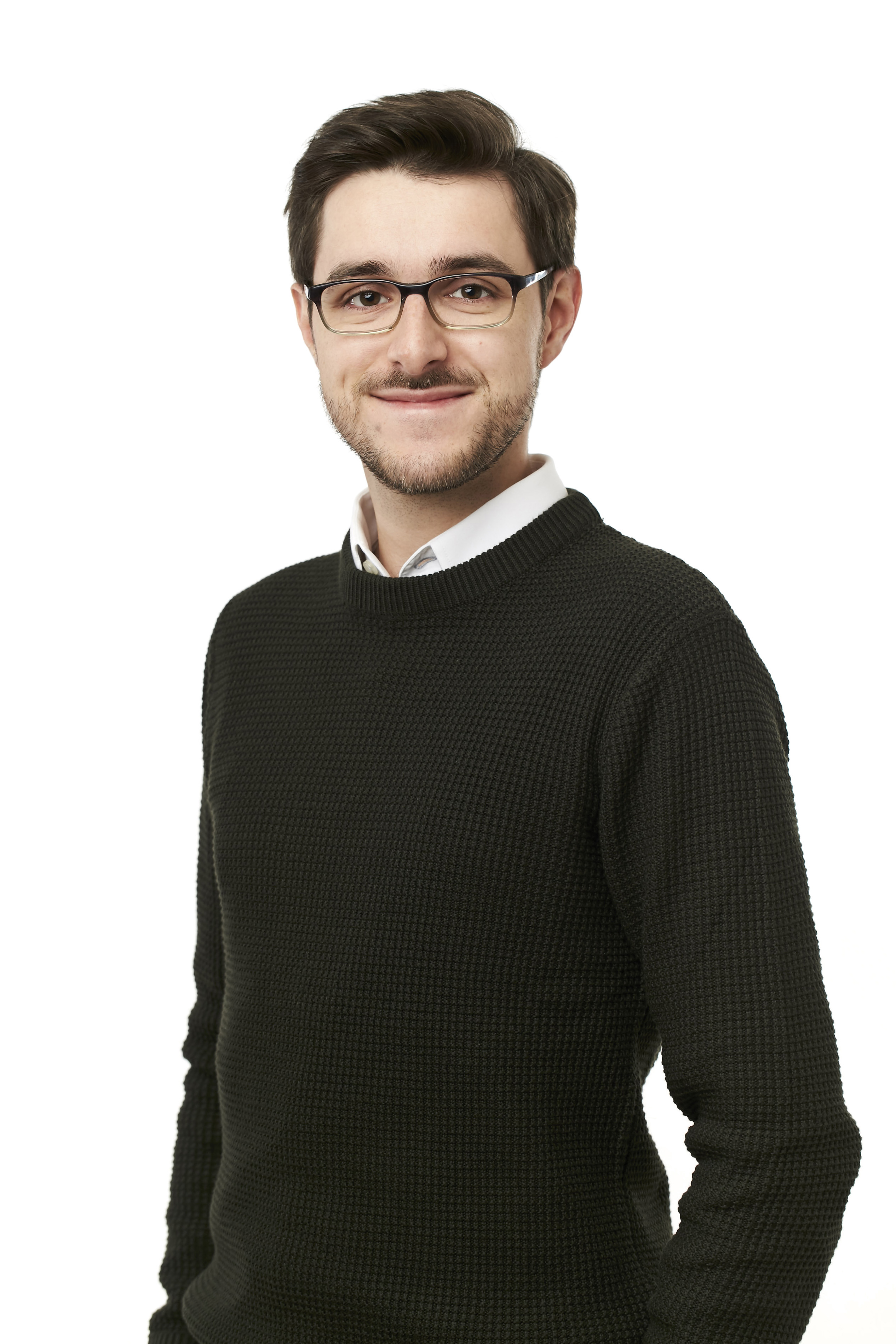 Thomas Cyron: A portait of MMTC's Doctoral Candidate /Ph.D. Student and his work in entrepreneurship and digitalization.

Thomas Cyron is a Doctoral candidate who has been with MMTC since 2015. Having earned his Bachelor in International management, Thomas went on to complete his Masters in Strategic Entrepreneurship here at Jönköping International Business School. He understands the value of a great JIBS education! As such, Thomas is committed to 'contributing to society' via his own teaching, using it to show the relevance of research findings, expanding the knowledge and understanding of his students, as well as connecting for his students, the various "bits and pieces of knowledge" found in different research papers.
Throughout his studies and professional life, Thomas has gained industry experience within the areas of internal auditing, advertisement sales, category management at multinational corporations and start-ups. He is passionate about understanding change in all its variations – and thus fits with MMTC's focus on transformation.
Broadly speaking, my Ph.D. thesis looks at how stakeholder feedback can lead to changes in entrepreneurial ideas or business strategies and what factors might influence the interactions between organizations and their stakeholders.
Thomas is also interested in digitalization, collecting much of his research data from online sources, including social media.
It allows me to better understand how organizations and stakeholders interact online, which differs in many regards compared to offline communication.
Building on this interests, Thomas, together with other MMTC researches Norbert Steigenberger, Leona Achtenhagen, Marc Gertz and Annika Ehlers, has begun working on a larger research project about Open Stakeholder Management. This project considers how organizations manage online communication with their stakeholders. The project goal is to better understand how businesses manage diverse stakeholder groups online and how they create and sustain different types of advantages from online interactions over time.
In parallel, Thomas is currently researching the entrepreneurship context with a particular focus on new venture ideation. Through meetings with startup accelerators and incubators, Thomas hopes to find out more about how they train and prepare their mentors.
Though MMTC has traditionally focused on the production of media, particularly news, Thomas notes the recent strategic broadening allows for slightly different questions to be asked such as how new forms of media change the position and boundaries of organizations in modern societies, how decentralized production of media can affect social dynamics, and how we can offset the apparent risks of new media by using them wisely and effectively in future.
Thomas and his research are a great fit here at MMTC where we focus on conducting high-quality research meaningful to practice and policy, making use of research results in teaching activities, and developing knowledge in collaboration with external stakeholders.