New book by Christian Sandström available now
In his latest book – Mer för mindre? Tillväxt och hållbarhet i Sverige (More for less? Growth and Sustainability in Sweden) - MMTC member Christian Sandström together with his co-author Jonas Grafström, considers whether economic growth can be achieved in combination with sustainable development?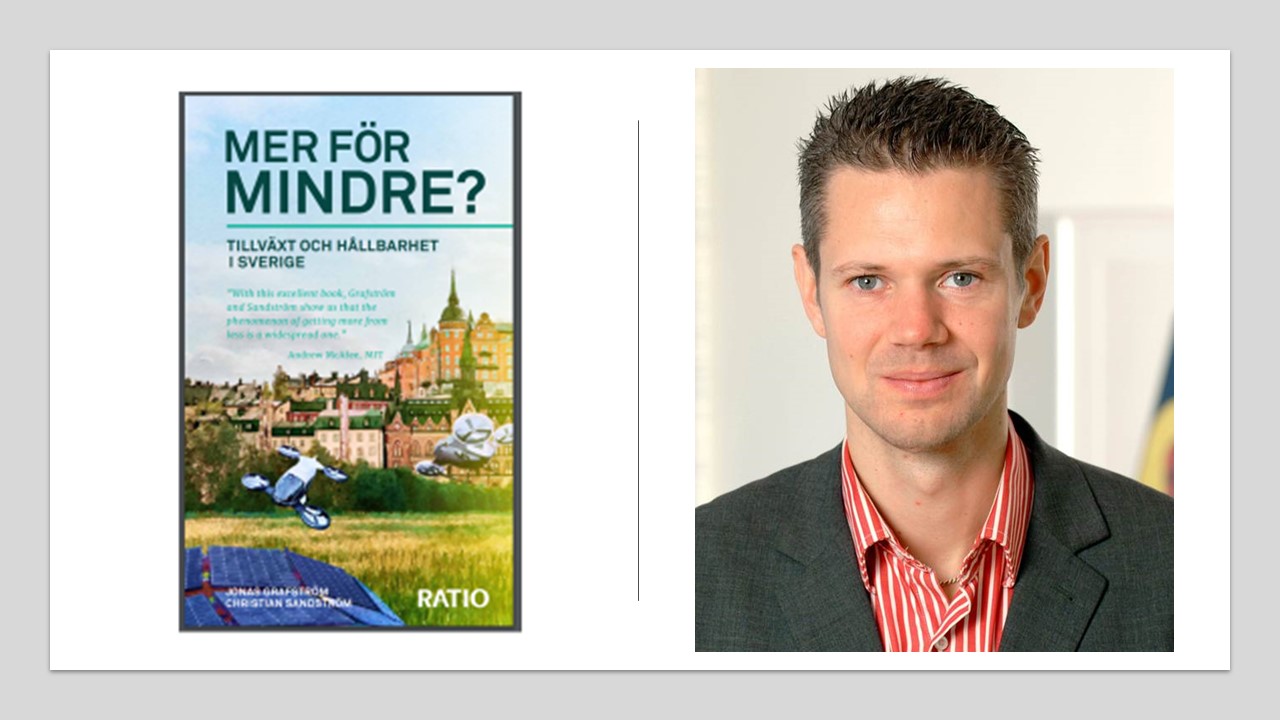 The purpose of this report is to show how emissions and use of natural resources in Sweden have changed over time, and how this change relates to economic development. The reported results are encouraging and show that enormous progress has been made in the sense that we generally get more out of less (emissions). All data that has been used in the book is available for download on the following link:
https://ratio.se/mer-for-mindre/data/
It is the authors hope that this report will contribute to a more in-depth analysis of the present state, without diminishing the major challenges that exist, and building policy which contributes to the realization of environmental and economic goals.
This book is free to download here: https://ratio.se/mer-for-mindre/boken/