MMTC member Duncan Levinsohn has won the "Mentor of the year 2021" award in Jönköping County presented by NyföretagarCentrum Jönköping

External link, opens in new window.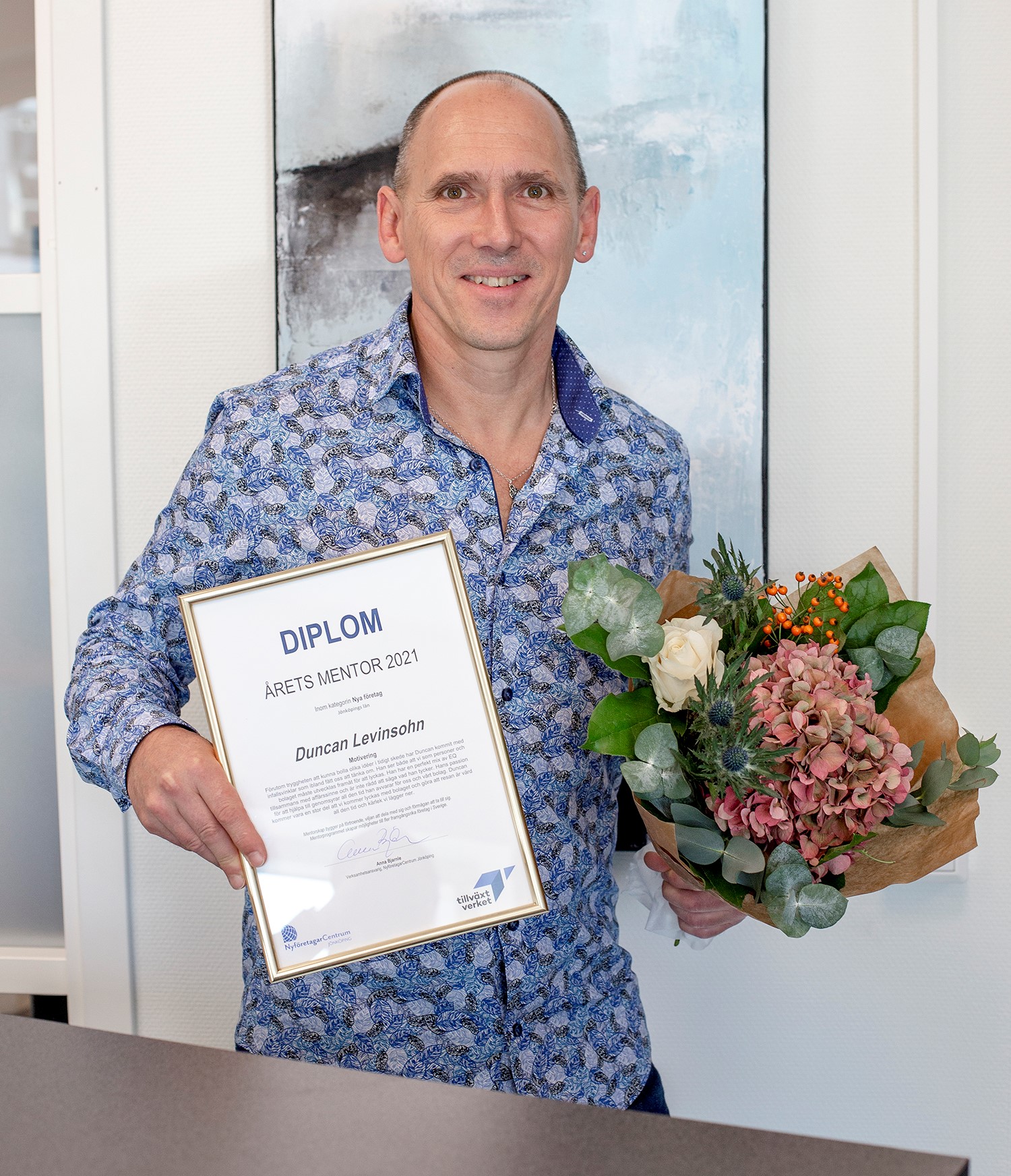 Duncan was chosen out of many fine nominations for his valuable mentoring of a new business startup where he contributed his experience, network, knowledge and time. Duncan was nominated by mentees Sam och Elvir who noted the big part Duncan has played in building the frameworks for their companies ongoing success.
Well done Duncan and congratulations on this well deserved award!