MMTC Thesis Award Winners 2023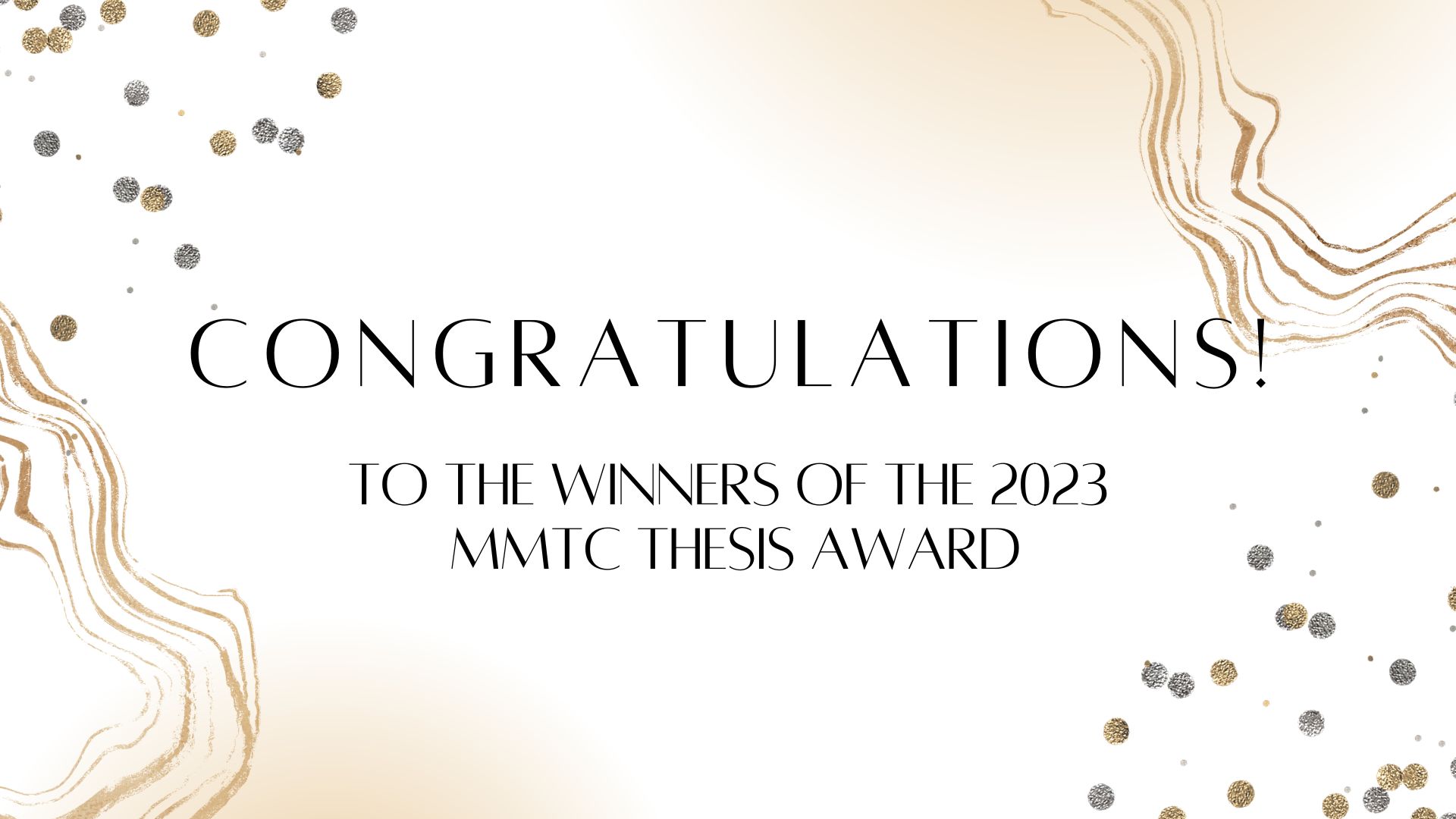 The Media, Management and Transformation Centre is proud to announce the winners of the 2023 MMTC Thesis Award.
This year we received 39 submissions for the annual MMTC thesis award competition. After shortlisting 18, the judging panel at MMTC carefully selected 5 theses which stood out as excellent submissions - one overall winner and 4 "runners up". The winners are awarded a monetary prize (scholarship), a certificate, and the opportunity to develop their study into a publishable journal article together with one of MMTC's scholars.
A blog based on each of the winning thesis as well as several which received "honourable mentions" will be shared on the JU platform Vertikals.se and the MMTC web-page in coming weeks.
Congratulations to the winning thesis and awarded authors.
Overall winners
Adam Backman & Moritz Scherer (Awarded 10 thousand sek together)
Thesis title "Legitimacy Alignment: The Role of Legitimacy Judgments in the Emergence of New Organizational Forms (Master thesis)
Runners Up (Each group awarded 5000 sek)
Dionysios Dragonas and Melina Verna
Thesis title: Breaking the Blockchain Ceiling: Exploring the impact of external enablers on PropTech 3.0 entrepreneurship (Master thesis)
Naima Gilani, Carolina Zúñiga Rojas
Thesis title: Transaction Costs in the NFT Art Space: The Impact of Marketplaces in NFT Artists' Entrepreneurial Journey (Master thesis)
Jury Flickenschild, Carlotta Schäfer and Matilda Östlund (Bachelor Thesis)
Thesis title: Struggle for Survival - A Case Study of the Reindeer Industry in Sweden
Saule Zalyte and Mantas Sulinskas
Thesis title: A Bridge to Sustainability: Influence of External Enablers on Immigrant Environmental Entrepreneurship Activities
 We also wish to acknowledge several excellent submissions which were on the final shortlist and received an Honourable Mention.
Elena Ahlgrimm & Kjel Hendriks
Thesis title: The Next Frontier: Enabling Sustainable Entrepreneurs in Sub-Saharan Africa.
Thesis title: All Aboard the AI Express
Adam Christopher Karboub & Marc Orozco Sebastian
Thesis title: Why do players buy in-game items?
Lea-Felicia König & Anna-Katharina Wächter
Thesis title: Increasing brand equity in the Metaverse
Lovisa Lindgren & Dennis Oskarsson
Thesis title:How to be Organizational Agile under Digital Disruptions
Thesis title: The Association Between Two Types of Knowledge Transfer Mechanisms
Aneta Benedigová & Luca Maier (Bachelor Thesis)
Thesis title: Procurer-Supplier Interaction for Circularity