Social Innovation and Sustainable Business Talks podcast series – #5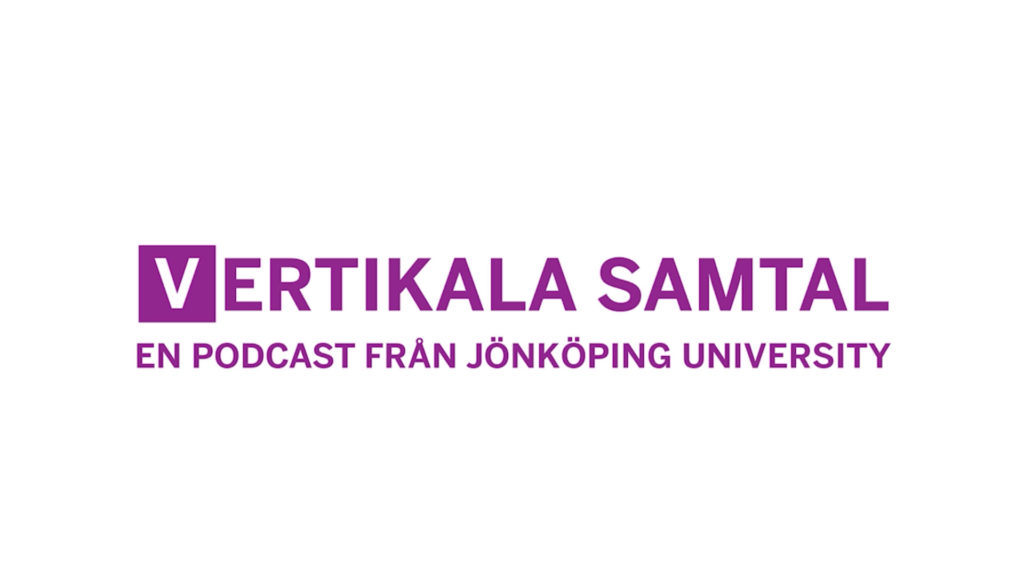 The project is partly supported by The Mötesplats Social Innovation project funded by Vinnova, Sweden's Innovation Agency, and the Media, Management and Transformation Research Centre (MMTC) at Jönköping International Business School in Sweden.
In this podcast series, you will hear what practitioners from sustainability-oriented companies and academics from different fields focusing on social innovation and sustainability research think about the major challenges and future opportunities in the transition to the circular economy.
One of the perspectives in the discussions will be social innovations needed in addition to technological innovations to support more sustainable consumer behavior. The aim is to inspire business developers in companies to further develop more sustainable business ideas and promote social innovation.
The podcast closes with practically relevant research questions for researchers that will help us in the academia to focus on the key issues in transitioning to the circular economy.
Hosted by: Dr. Ulla Saari, Senior researcher at the Media, Management & Transformation Research Centre (MMTC), and Senior Research Fellow at Tampere University, Finland.
Industry n focus of the discussion: Fashion & textile industry
Representative from the textile industry: Marie Busck, Head of CSR & Sustainability at Dansk Fashion & Textile (DM&T)
Guest from Academia: Associate Professor Annabeth Aagaard at Aarhus University, Department of Business Development and Technology, Denmark.
Short bios of discussants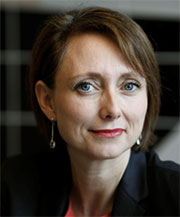 Assoc. Prof. Annabeth Aagaard has a total of 25 years as a manager (LEGO, Telenor & Atea), as a strategic advisor for Top100 Danish companies and as researcher and associate professor with a PhD in Pharmaceutical front-end innovation. She is the founder and director of the Interdisciplinary Centre for Digital Business Development, and an Associate Professor at Aarhus University, Department of Business Development and Technology, Denmark. Her research is focused on digital and sustainable business development, ecosystems and innovation management. She has authored and co-authored 15 textbooks and over 250 public and scientific and public papers in journals such as Journal of Product Innovation Management and Journal of Cleaner Production. She is heavily involved in research projects in the areas of sustainable and digital transformation sponsored by H2020 and industrial foundations. Furthermore, she acts as a public speaker and strategic advisor to industry on digital and sustainability topics.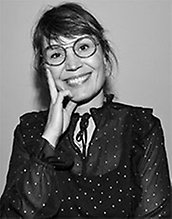 Marie Busck, Head of CSR & Sustainability at Dansk Fashion & Textile (DM&T), has worked with CSR & sustainability for more than 15 years in leading human rights institutions, civil society organisations and international businesses. Her business experience covers LEGO and Flying Tiger Copenhagen where she headed the CSR work for a number of years. She has deep knowledge on international standards on sustainability and responsible business conduct as well as extensive experience from applying in practice across different sectors, including textile and fashion. In her current role she focuses on advising DM&T member companies on a broad range of sustainability issues, such as developing and employing sustainability strategies, responsible supply chain management, ecolabelling and communication
Dr. Ulla Saari holds a PhD degree in Industrial Engineering & Management and a M.Sc. degree in Environmental Engineering from the Tampere University of Technology, and a M.A. degree in Languages and Social Sciences from the University of Helsinki, Finland. Her current research topics include: sustainability, sustainability-oriented innovation, sustainable production and consumption, and sustainable business models. She also has 20 years' experience in the high-tech industry in various senior manager level roles in international organizations.