Social Innovation Tipsheets

A social innovation (SI) is any public or business initiative that supports people in their efforts to flourish and grow.
 To develop an initiative follow the Social Innovation Spiral steps as outlined in the image below. For more tips, you can download our Social Innovation tipsheets 1-8. There are many phases in the process of developing SI. The main thing is to start small and begin with something that addresses an important human or ecological need. It's amazing what can happen once you get started!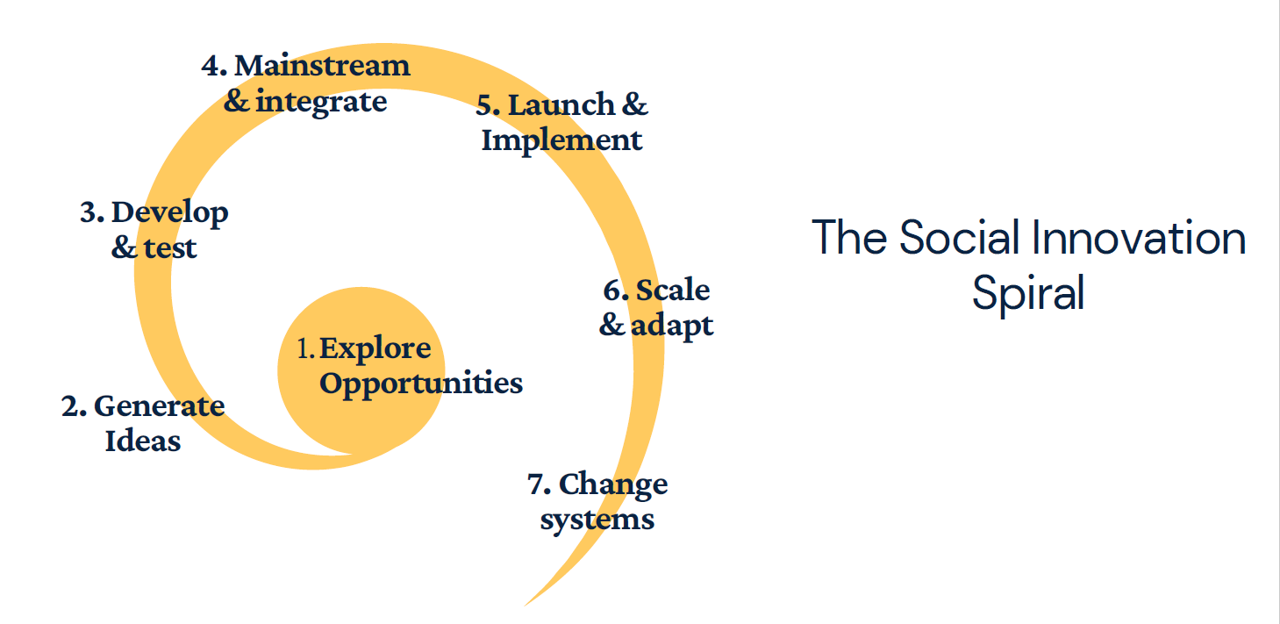 TipSheet creator - Mark Edwards