JIBS on Financial Times Top 100 Masters in Management ranking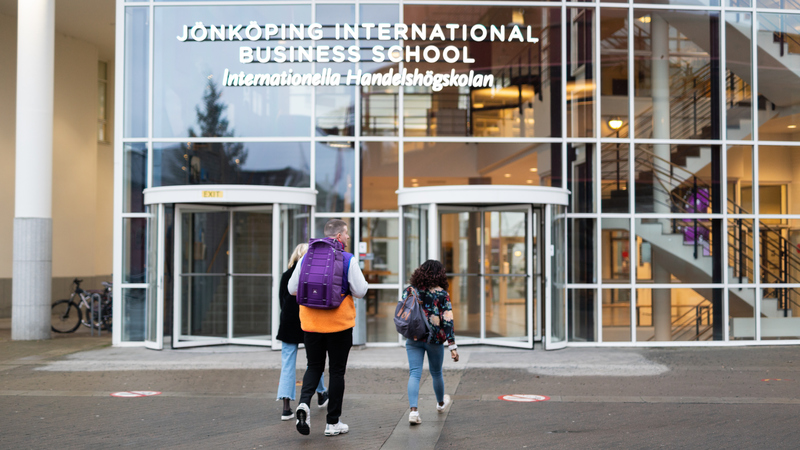 Jönköping International Business School (JIBS) has secured a spot on Financial Times' Masters in Management 2021 ranking.
This is an important milestone resulting from several years of work with quality and relevance in education. The fact that we, as one of only three Swedish business schools, make it into the list is an acknowledgement, but it also brings new demands on future performance.
The ranking is based on data from alumni graduating in 2018 who are now years into their careers. Factors such as employability, career progression, salary development, and international mobility define the outcome. Since we promise our students that our education will give them preconditions for a better life and career, we are happy to see concrete evidence that our promises are fulfilled.
In addition to alumni data, the ranking includes factors which the school can influence through investments in education and systematic quality work. Examples are diversity, internationalization, gender equality and research qualifications among faculty. Since we believe these factors add value to our students, we have been working with those for many years. It is, however, essential to evaluate the effects of such investments, and at the end of the day, the best assessment must be based on the lives and careers of our students after graduating. Financial Times ranking is based on such data.
The ranking strengthens our possibilities to further attract and educate the best students worldwide and provide them with opportunities to fully utilize their potential. It also strengthens our possibilities to collaborate with the best schools worldwide and our ability to recruit the most skilled faculty. The combined effects of making it into a ranking like this, with such high entry barriers, pave the way for continued positive development. Our ambition is to utilize these conditions fully and let them enrich the school, the university, and the region in which we operate.
As Dean and Managing Director of JIBS I sometimes must pinch myself when thinking about what we achieve together – colleagues, students, alumni and partners.
Read more about Financial Times Masters in Management 2021 ranking here