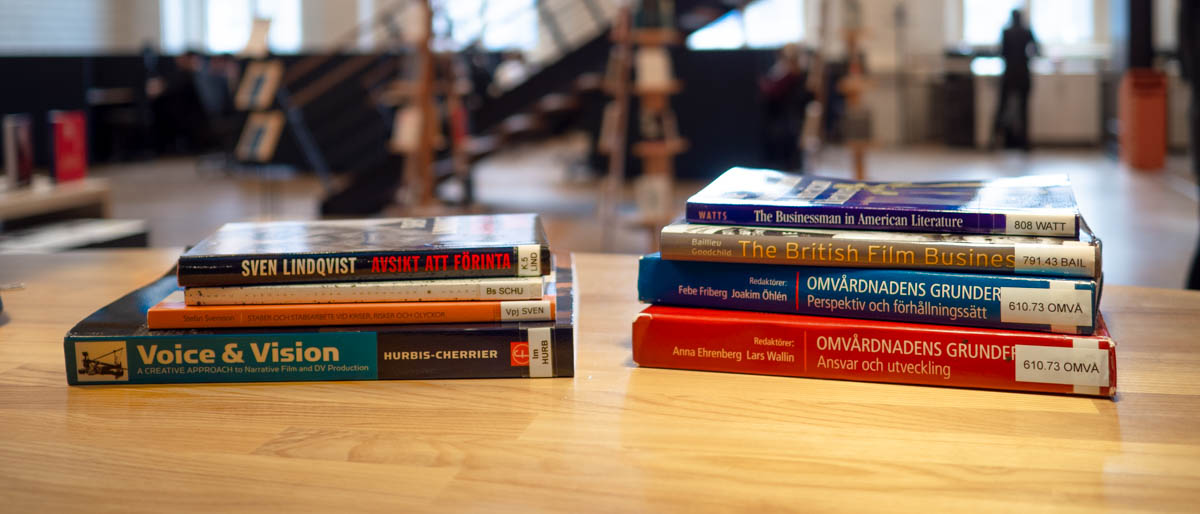 We are now arranging our books in numerical order
During the month of May the library commences arranging the books according to the international decimal classification system, Dewey Decimal Classification, instead of the Swedish system, SAB, which we are presently using.

Dewey is the most widely used book classification system in the world, as well as in most Swedish university libraries. The big difference between Dewey and the presently used SAB is that subjects are classified by numbers instead of letters.
International use
The advantages with Dewey is that it is a system that is used all over the world, which makes it easier to use data from international databases. SAB is a Swedish system that is no longer maintained and developed, and thus is becoming more and more out-of-date.
Re-labelling of books during summer
During May, parts of the books on history will be re-labelled and placed on the shelves by Dewey codes instead. The re-labelled books will be placed on the third floor of the library. During the summer, the rest of the books will be re-labelled. Some of the special collections, such as Children's Literature, Fiction, and Research Methodology, will be dealt with at a later stage.
Two classifications, initially

Until August, when we expect to be finished, all books will have two shelf locations in Primo, the old SAB location and the new Dewey location. Initially, therefore, it might be necessary to look for a book in two places.
We apologize for any inconveniences during this work.