From January 1, 2020 Kajsa Haag and Massimo Baù will take over CeFEO as co-Directors, embracing a dual leadership model.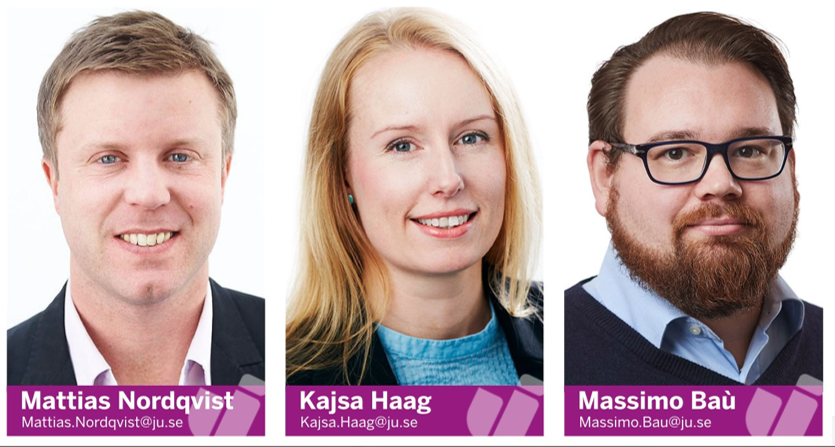 Kajsa has been part of CeFEO since its establishment in 2005 and joined JIBS long before. Through collaborations with the surrounding society, Kajsa strives for co-creation of knowledge with high practical relevance. Massimo joined CeFEO in 2012. Adopting quantitative methods, Massimo is interested in exploring the dynamics of the entrepreneurial process, shedding light on the entry-exit decision process, with particular attention to the family dimension.

Mattias Nordqvist is taking a leave of absence from his role as Director of CeFEO in order to transition into a new role as a Professor in Business Administration with a focus on Entrepreneurship at the House of Innovation, Stockholm School of Economics. Mattias will remain actively engaged in CeFEO activities and will keep his affiliation with the centre.