AACSB and EQUIS Accreditations
In 2015, JIBS became the first business school in Sweden to receive both EQUIS and AACSB accreditations. Only about two hundred (circa 1 percent) of the world's business schools have this double accreditation. In the accreditation process, CeFEO plays a fundamental role in the implementations of strategies in the areas of Education, Research, Outreach and external relations, as well as Earning capacity.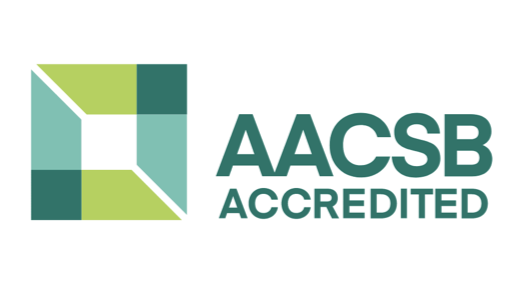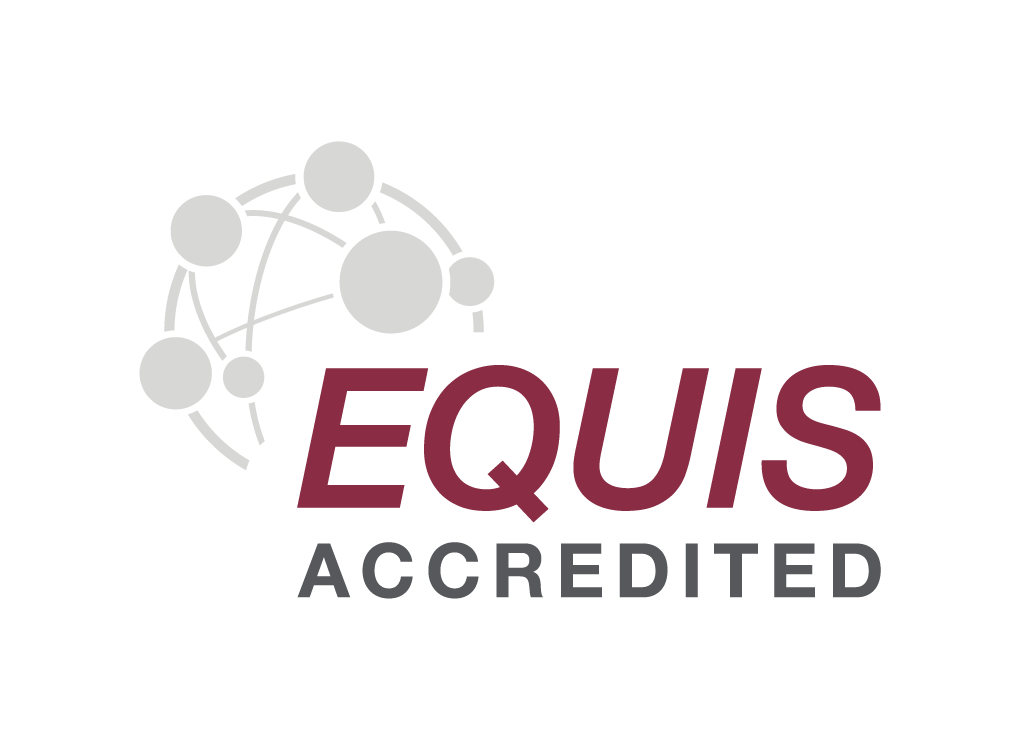 These accreditations are a quality mark that enables the school to attract highly qualified international students and faculty. It also means that the students, after completing their education, will get even more power in their applications for attractive jobs. For JIBS the accreditations also broaden the opportunities of mutual learning, quality improvement and future development.
AACSB
In 2015, JIBS became the first Swedish institution to receive AACSB accreditation. The AACSB Accreditation Standards are used as the basis to evaluate a business school's mission, operations, faculty qualifications and contributions, programmes, and other critical areas. In January 2021 the AACSB board of directors decided to award the school with a further 5 years of accreditation.
To be accredited, a school must be a member of AACSB International and offer degree-granting programs in business or management. Once it is determined that a school has the potential to be accredited, it works with mentors, committees, and AACSB staff to develop a Standards Alignment Plan. Once a school follows through with its alignment plan and meets the AACSB standards, review committees and the AACSB Board of Directors decide whether or not a school should be accredited. AACSB accreditation ensures that the business school is providing a top-quality education and future employers that its graduates are ready to perform from day one.
Additionally, AACSB accreditation provides many benefits to the faculty and staff at its accredited schools by attracting higher quality students, providing greater research opportunities, and allowing for global recognition.
Further information about AACSB.
EQUIS
JIBS became EQUIS accredited in March 2015 with an initial three-year accreditation. In 2018, JIBS received a renewed accreditation of five more years.
EQUIS is an international system for quality assurance of higher education in business, aiming to raise the standard of management education worldwide. EQUIS is governed by the European Foundation for Management Development (EFMD), which is an independent not-for-profit network organization open to companies as well as universities. In order to maintain EQUIS accreditation, JIBS will undergo a new process of re-accreditation in 2023.
EQUIS assesses institutions as a whole, and looks for a balance between high academic quality and the professional relevance provided by close interaction with the corporate world. Around 100 different quality indicators are reviewed in the EQUIS process. One such indicator, which weighs heavily in accreditation decisions, is internationalization: how far the school has advanced in the process of internationalization. EQUIS also attaches particular importance to the creation of an effective learning environment that favours the development of students' managerial and entrepreneurial skills, and fosters their sense of global responsibility. It also looks for innovation in all respects, including programme design and pedagogy.
Accreditation involves a business school's operations being periodically scrutinized in a systematic manner, so EQUIS is also a vital tool for JIBS' ongoing quality-control efforts.
Further information about EQUIS
For more information, please contact Björn Kjellander, JIBS' Director of quality and accreditation.