CeFEO researcher is appointed as Fellow by the Family Firms Institute
Massimo Baù, Director of the Centre for Family Entrepreneurship and Ownership (CeFEO) at Jönköping International Business School (JIBS), have been awarded the Global Educational Network Advanced Certificate in Family Business Advising and has been appointed Fellow by the Family Firm Institute, Boston, MA.
CeFEO Director Massimo Baù and has been awarded with the advanced certificate in family business advising from the Family Firm Institute in Boston, MA and have been appointed as FFI Fellow.
The Family Firm Institute (FFI) is a leading global family enterprise membership association, and their certificates are awarded to individuals who have achieved comprehensive professional knowledge that can be of value to family business owners and family wealth clients. The certificates represent the highest standard of professional best practice.
"This is an important recognition for CeFEO. With a leading mission to combine academic excellence and practical relevance, CeFEO has the ambition to be a natural partner for researchers and family owners/managers, as well as for advisors and other actors interested in family entrepreneurship and ownership. Strengthening the outreach competences and capacity of the centre consolidates the mission and provides new opportunities for development and growth," says Massimo Baù, CeFEO Director.
The Fellow status is awarded to individuals who have achieved comprehensive professional knowledge and gained significant expertise that can be used as value to family enterprise members, including those with operating businesses and/or family offices.
Becoming a Fellow of the Family Firms Institute, the Massimo Baù joins the former CeFEO Directors, Leif Melin and Mattias Nordqvist among those who received the highest professional designation in the global association of family business practitioners.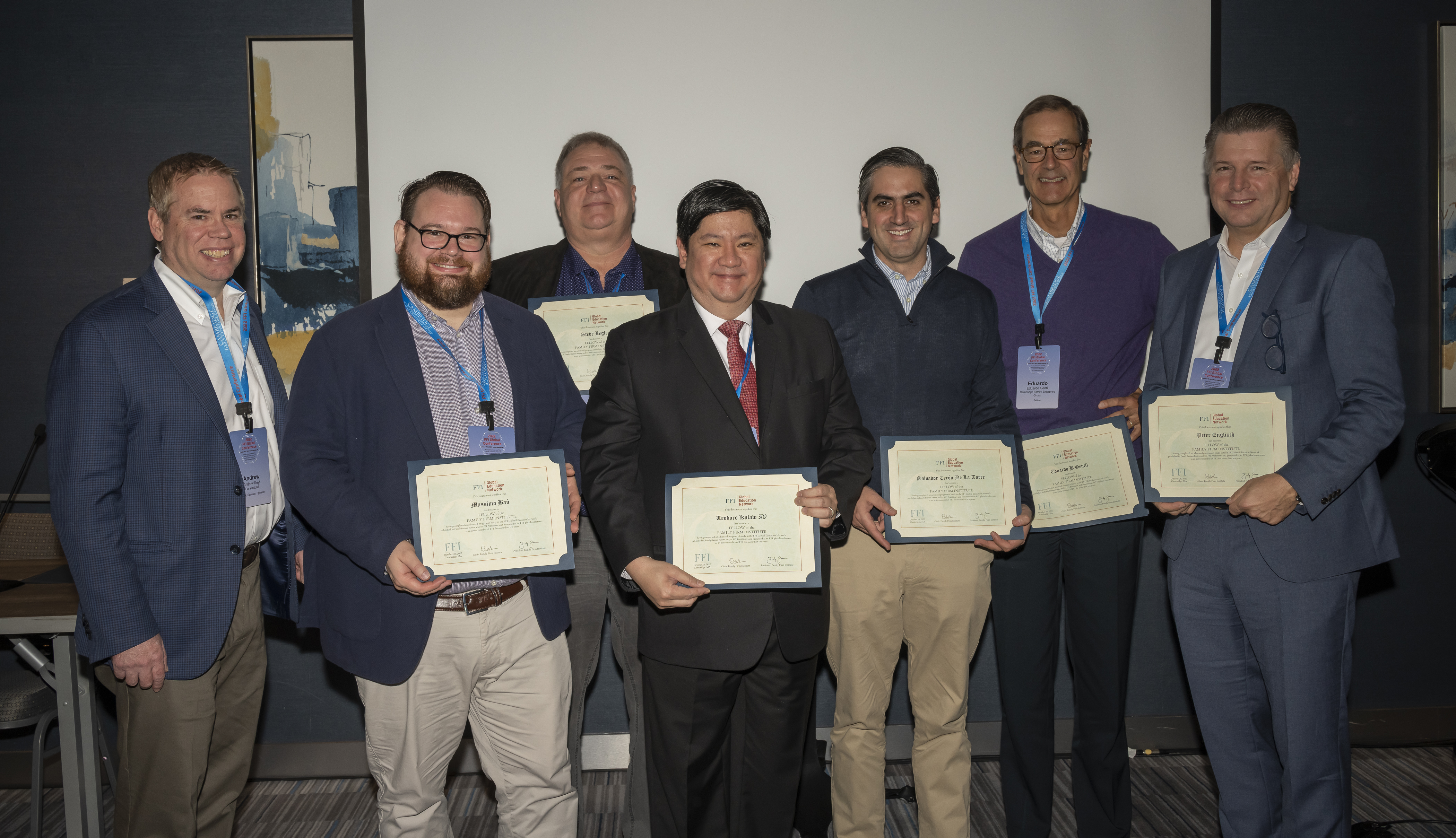 More about the Family Firm Institute
The Family Firm Institute (FFI) is an international professional membership organization of over 1800 individuals and organizations across 88 countries. It provides interdisciplinary education and networking opportunities for family business and family wealth advisors, consultants, educators and researchers. FFI seeks to increase the understanding of the family enterprise as a fundamental driver of global economic growth and prosperity.