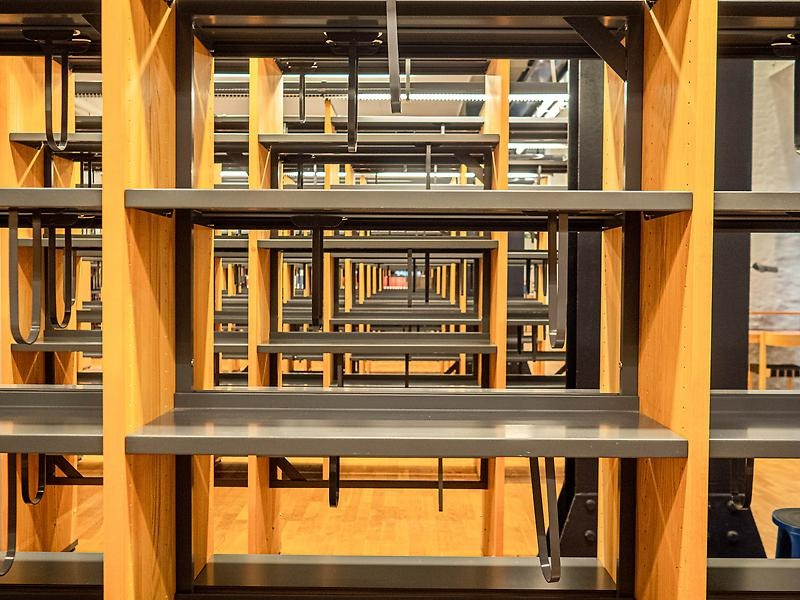 We are redecorating the library
At the end of this semester, an extensive renovation of the library's premises will begin, which is expected to be completed in the autumn of 2022. You can look forward to a new entrance, an opening between Caffè Dallucci and the library and a new lounge area.
The work has already begun, with new shelf lighting in some places and repainting of one of the balconies, where fiction eventually will move in. Parts of the book collection will be relocated, which explains the empty bookshelves on the first floor.
The library will be noisy at times, but the renovation will result in an even more beautiful library.
More information on what the renovation will entail will be available soon.