EMBLA
The research group EMBLA is a virtual excellence centre within gender and entrepreneurship studies.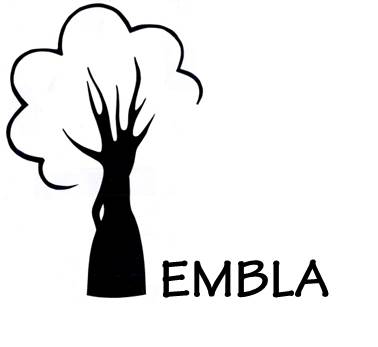 EMBLA was formed in 2012 when researchers from four universities – Professors Helene Ahl

External link, opens in new window., Jönköping University, Karin Berglund

External link, opens in new window., Stockholm University, Malin Tillmar

External link, opens in new window., Linnaeus University and Associated professor Katarina Pettersson

External link, opens in new window., Swedish University of Agricultural Sciences – started a research project on women's entrepreneurship. The project focused on how women's organization – or feminist activism – can be theorized in a world of strong structural change – from collectivistic and corporatist to individualistic and entrepreneurial.
The group was named EMBLA after the first woman in Nordic mythology. In contrast to other creation stories, Embla and Ask were created as equals, and independently from each other.
The project was funded by the Swedish Research Council and led by Helene Ahl between 2011 and 2016. Today, EMBLA has become an established research group that has attracted more researchers and has been granted funding for several new research projects.
Research projects
Women's entrepreneurship – for rural viability? There is great hope that rural entrepreneurship will reverse the trend of depopulation of the countryside. Many of the new rural enterprises are owned and/or run by women – something that both research and rural policy often miss.

"Green care" on farms in Sweden – gender perspectives on entrepreneurship in a changed welfare state. An interesting and growing phenomenon at the intersection of an altered welfare state and women's entrepreneurship on farms is "green care" – which we will study in the project.

Mumpreneurs in the intersection of gender, business and the Swedish welfare state. Mumpreneurs – women entrepreneurs who are also mothers, is a growing phenomenon. Assuming that women are the primary child-carers, the literature attributes the rise of mumpreneurship to two factors: the need for a second income to support a family and the lack of good quality and affordable day care.