Don't miss JIBS Entrepreneurship Challenge 2017
JIBS Entrepreneurship Challenge – a competition that challenges students in creativity, entrepreneurship and collaborative skills, is arranged for the sixth time 3-5 April.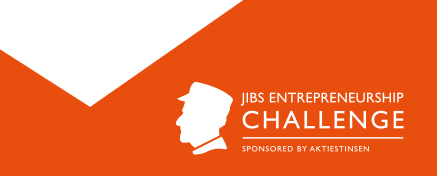 Students, staff and the public are invited to the final of JIBS Entrepreneurship Challenge Wednesday 5 April, 10:00-12:00 in room B1024. After the finals, a photo exhibition with alumni from Jönköping International Business School is organized.
The theme for this year's challenge concerns technology based entrepreneurial opportunities. The prize money this year is a total of 175 000 kr. The prize money comes from a fund donated by Lennart "Aktiestinsen" Israelsson.
3 April: The competition starts and the case is revealed. The participating teams visit the company.
4 April: The teams are working on their solutions with help from visiting experts.
5 April: The teams pitch their solutions to the jury and six finalists are selected for the finals and they will pitch their solution in front of a public.
Come and listen when the best teams present their ideas!