University Services
The mission of University Services is to be a service body for Jönköping University within the areas needed to run university activities to an international and high scientific level.

Mission
The mission of University Services is to offer and provide necessary and value-creating services in a professional manner for the university's students, employees, management and external stakeholders.
Key elements of the mission are as follows:    
Develop and implement a consistent and common approach for the whole of Jönköping University.
Ensure that the support activities are resource-efficient.
Develop and introduce equivalent service levels across the company boundaries and within every target group.
Present proposals for decisions about general university guidelines and ensure they are followed.
Managing Director
Hanna Ståhl is the Managing Director for University Services from 1 April, 2019. As Managing Director of University Services Hanna Ståhl is responsible for Jönköping University's support services.
Management team
The management team consists of the Managing Director, the Director Strategic Development, the heads of department, representatives from the Finance, HR and Communications departments, as well as the Executive Secretary.
Organisation
University Services consists of ten departments.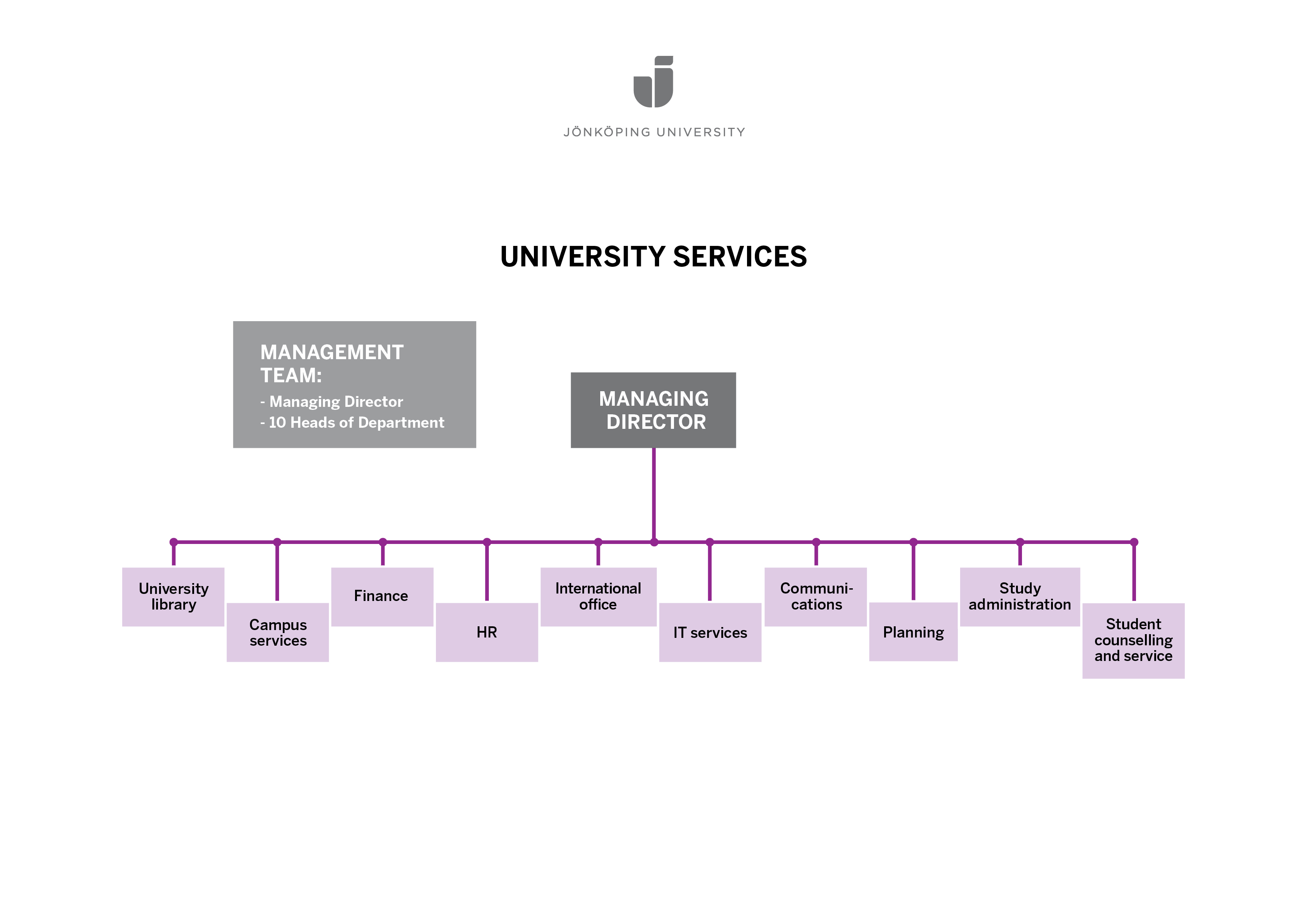 Content updated 2020-04-07
Content updated 2014-02-19