Why Jönköping University?
International Profile
JU was recently ranked among the top 25 universities in the world in student mobility (U-Multirank, 2021) and is one of the top universities in Scandinavia in terms of international student exchange- offering great possibilities to study abroad during a programme. We offer a truly multicultural environment with 2,400 international students from about 120 countries. Approximately 50% of the students and faculty at our business school are international.
High Quality Education and Research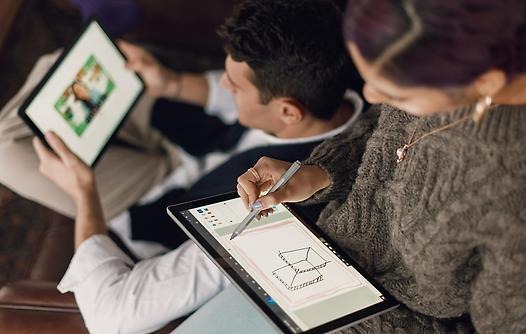 Our education is research-based which means that we integrate the latest research into our teaching. Our business school, Jönköping International Business School, is ranked among the top 95 business schools in Europe by The Financial Times ( FT 2021 and 2022) and our master's in management have been ranked top 100 globally (FT 2021,2022 and 2023) . We also belong to a select group of top business schools holding prestigious double accreditation from both EQUIS and AACSB. Learn more about our rankings and accreditations.
The School of Engineering is one of Sweden's largest educators of engineers and world-leading when it comes to research within materials and manufacturing technology. The school is accredited by ACEEU International Accrediation (Accreditation Council for Entrepreneurial and Engaged Universities) and is a member of the Conceive Design Implement Operate CDIO Initiative.
 The School of Education and Communication is part of the global ranking of academic subject in communication by the Shanghai Ranking The School of Health and Welfare is accredited by International Society for Prosthetics and Orthotics (ISPO).
Combination of theory and practice
There's an entrepreneurial spirit throughout the education at JU and students get the opportunity to practice what they're learning within most programmes through company projects, case competitions, internships, group work and much more. JU has 800 partner companies for collaboration purposes.
Employability
Approximately 90% of our students gain employment within two months after graduation, one of the highest rates among universities in Sweden.
What does Jönköping have to offer?
Jönköping is a beautifully situated city, surrounded by lakes with stunning waterfront views and a long beach in the city centre. It's a city with a lot to offer- stylish bars and restaurants, cosy cafes and shopping streets theatres and music venues, and even a large mall with shopping, restaurants and more. There are lakes where you can row, kayak and do other water sports, and many beautiful parks and nature close by where you can enjoy some leisure time.
A Student City in a Great Location
Jönköping was recently ranked among the 10 best student cities in Sweden (Studentum.se, 2023). The city is well placed in the southern part of Sweden with good connections to the major cities in northern Europe. JU's campus is located in the heart of the city, which makes it a perfect spot to set out and explore.
City of Dreamhack
Dreamhack is one of the world's largest LAN parties, and is a great example of the young entrepreneurial spirit that has put Jönköping on the map. It's hosted twice a year in Jönköping, and has attracted over 300,000 visitors to the city since 2001.
Sports
Sport is a big deal here and there are a huge amount of sports associations and clubs to join, and year-round sporting events to enjoy!
Top 5 things to do in Jönköping
Anas- JU student ambassador- lists his top 5 things to do in Jönköping, and the best part - it's a series! Watch part one here!
Awards and Accolades
Ranked among 5 best student cities in Sweden (Studentum.se, 2022).
Winner of 2021 European "Access City Award" (European Commission)
Ranked # 2 Sport City in Sweden (2020)
Best Municipality (Outdoor Life, 2020)
Vättern's city beach- named as one of the world's best places for swimming (CNN, 2020)
One of the healthiest cities in the world, when it comes to elderly care (CNN, 2014)
Quality Education
Sweden is highly ranked when it comes to quality of education. In the most recent U21 ranking of national higher education systems, Sweden ranked #5 in the world.
Country of Innovation
Sweden is one of the leading countries in the world when it comes to innovation and entrepreneurship.
Equality and Sustainability
Well known for it's inclusion and equality, Sweden is often cited as being at the forefront in terms of gender equality and LGBTI rights and is also highly culturally diverse and tolerant towards all religions and faiths.
Clean, safe and close to nature
Sweden is known for being a safe, clean and beautiful country, covered with lakes and forests. This is a country that is regularly cited as one of the top places to live in the world.
High level of English
In Sweden, everyone speaks English, usually at a high level. The EF English Proficiency Index- the world's largest ranking of English skills- ranks Sweden #4 in the world among non-English speaking countries. As a student you'll find it easy to get around with English.