Previous Winners
Below are the names of the winners of the JIBS Entpreneurship Challenge since it began back in 2011.
2022
Dimitris Zarogiannis (JTH) Domagoj Vugrinec (JIBS), Tim Alexander Görsch (JIBS) and Muhammad Moosa (JIBS) with their solution on how T-Emballage's customers, via a dashboard, can see what environmental footprint in the form of CO2 emissions different types of packaging solutions entail.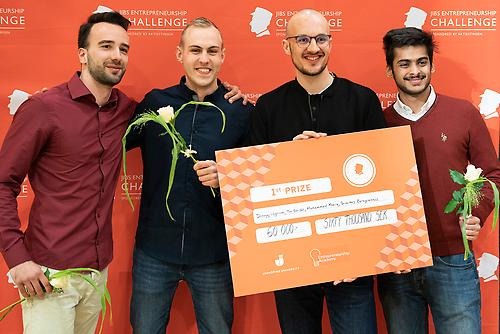 2021
Ishaan Chandok (JTH), Eko Wahyu Koncoro (JIBS), Devika Dileep (team leader, JIBS) and Raphael Lauren Owusu (JIBS) with their solution IKEA's NEST - short for "Nurturing Entrepreneurial Spirit for Tomorrow".
2020
Julia Blomberg (JIBS); John Synnes (JIBS); Vivien Geschwind (JTH) and Raghunandan Bangalore Rajanna, (JTH) with their solution "Unifi".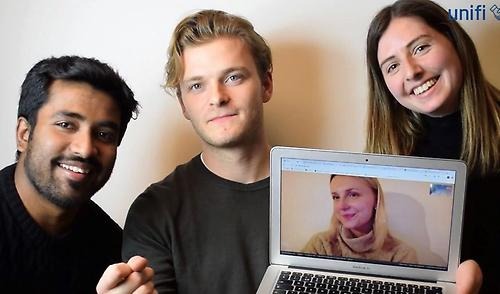 2019
Lucas Rohlik, Marlene Schollweck, Anoop V M, Prince Johnson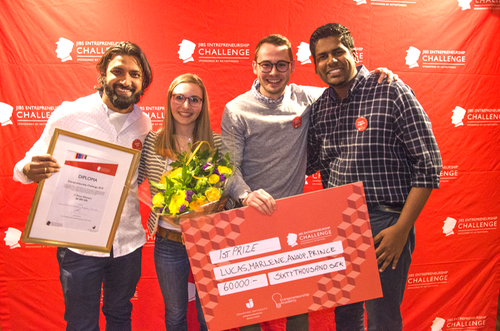 2018
Ida Modée, Hanna Johansson, Jacob Carlquist and Philip Svenningsson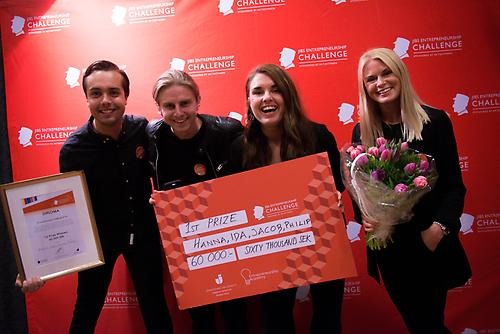 2017
Patricio Garibay, Brandon Fong, Kafui Quashie and Amaresh Ashok

2016
Ellen Philipson, Arvin Maryami, Moritz Witter and Thomas Sabatahier

2015
Patrick Morak, Alexander Kreil, Anja Freudenberg, and Christian Schneider

2014
Monica Navarro, Jacob Mueller and Chen Sun

2013
Trung Hoang and Anton Korityak

2012
First prize: Henri Valvanne
Second prize: Natallia Pisareva
Third Prize: Vassil Afzali