JIBS Alumni Network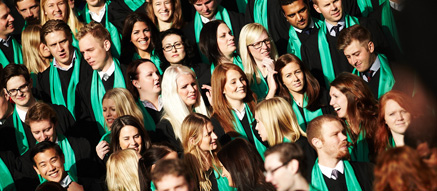 Being a JIBSer does not end with graduation. 
To continue a life-time connection to JIBS, holders of a diploma from JIBS, exchange students and those who have obtained 2/3 of their program point requirements are invited to register at the official network of JIBS graduates at www.jibsalumni.com.
You can also find JIBS Alumni here:

JIBS Alumni website


JIBS Alumni Facebook page
JIBS Alumni LinkedIn group
JIBS Alumni Youtube channel


You will be able to expand your corporate network and see what graduates from JIBS do today by accessing a database of around 6000 former JIBSers´ contacts, get JIBS United magazine and newsletter, receive invitations to events and reunions around the globe, see photos and videos from your graduation, access job ads and read stories of the big family of JIBSers.
Apply for Degree certificate
Application for degree certificate is done online - follow this link. Before applying, it is recommended that you read about degree certificate and degree certificate application.
Official transcript (signed and stamped)
If you would like to get official transcript signed and stamped from JIBS, please e-mail to transcripts.jibs@ju.se.