Content updated 2013-07-22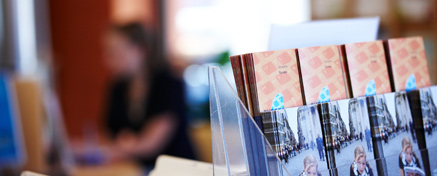 Productive students are often curious students. Career Center wants to encourage curiosity about professional life among our students.
You are always welcome to contact us if you want to book a personal meeting. Career Center is located in building K, second floor.
Book your appointment
Book an appointment by clicking on the link below:
Career Center booking

Career Center is open for all students of Jönköping University, and our goal is to increase students opportunities to successfully gain appropriate employment upon graduation. Career Center provides opportunities to meet with future employers and a place where you can ask questions about the job market.
You can also discuss future career plans with a career guidance counsellor. Get feedback on your CV and cover letters or do an simulated job interview. Contact us to book an appointment.
Career Center offers various activities such as meetings with different employers and courses and seminars in how to find a job. Activities that you can find and register to on our webpage.
Building K, floor 2
Gjuterigatan 5
University Campus
551 11 JÖNKÖPING