Winners Alumn of the Year 2023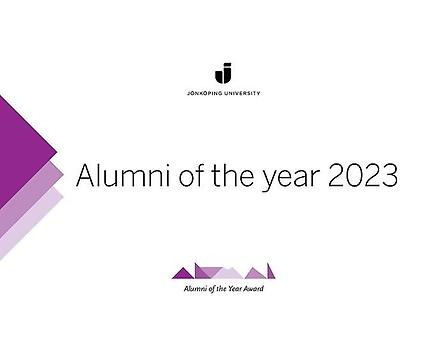 School of Health and Welfare - Anne-Marie Suutari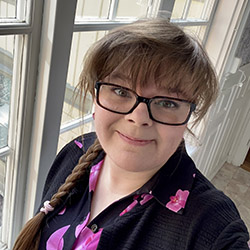 Masterprgrammet för kvalitetsförbättring och ledarskap inom hälsa och välfärd 2014-2018 (Master Program for Quality Improvement and Leadership in Health and Welfare)

Award Rationale:
Anne-Marie is a source of inspiration for students at the School of Health and Welfare by acting as a coach and lecturer while being a driven doctoral student and working as a senior physician and cardiologist at the medicine and geriatrics clinic at Höglandssjukhuset, Eksjö. Anne-Marie conducts interactive research, within the research area of co-production, on people with heart disease. Anne-Marie's involvement in and for improvement work is a source of inspiration for employees, students and patients and their relatives.

School of Education and Communication - Emil Jungåker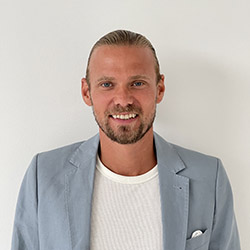 Medie- kommunikationvetenskap 2003-2006 (Media and communication sciences)


Award Rationale:
While at the university, he served as the Student Union president. He initially launched his career in Jönköping and subsequently pursued an international career. Today, Emil leads LinkedIn's global sales team. Despite his global endeavors, Emil remains a dedicated ambassador for JU, consistently promoting the school and the invaluable education he received here. Wherever he goes, he enthusiastically shares his experiences and the knowledge he gained during his time at Jönköping University.
Jönköping International Business School – Jonas Deichmann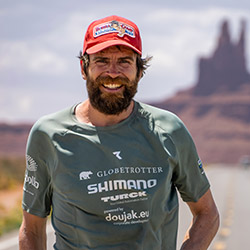 International Management 2009-2012


Award Rationale:
Jonas is an adventure entrepreneur whose life journey inspires and positively impacts other people, leaders, peers, and students across the globe. His passion, commitment, and goal-oriented mindset have led him to travel the globe, continuing to serve as a true ambassador of JIBS's spirit of being international at heart, entrepreneurial in mind, and responsible in action. Jonas took on the responsibility of being a positive role model, demonstrating that optimism, effective, efficient management, resilience, and strong partnerships can empower anyone to surpass their limitations.
Jönköping University Enterprise - Melis Degerli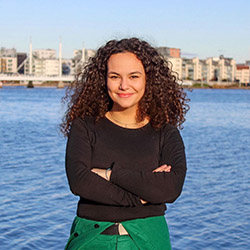 Pathway English, fall semester 2021


Award Rationale:
Melis consistently shines as a superb ambassador for Pathway and Jönköping University. Her unwavering support, constructive approach, and positivity towards education inspire others. As a dedicated Pathway student, she excels as a learner and a peer. Melis is reliable and consistently strives for excellence. She actively participates in JU events as a student ambassador, always well-prepared and brimming with energy and enthusiasm.
School of Engineering – Joakim Wahlqvist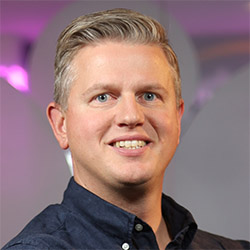 Datateknik (Information technology) 2001- 2004, Master Internetteknik (Internet technology) 2004-2005

Award Rationale:
With both a bachelor's and master's degree in IT from JTH, Joakim got a good foundation for a strong career in the industry where he has been active for almost 20 years, and is now Chief Technology Officer for Sogeti's Data & AI Global Portfolio Team. He has made great use, including in the environmental field where he has hunted spruce bark beetles by satellite, which saves a lot of money and contributes to climate benefits. Joakim is a role model in the industry.