First step to a global career
"JIBS left an international mark on one's personality."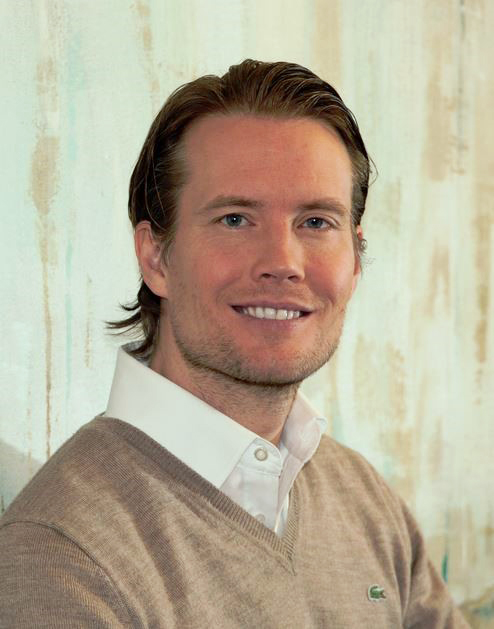 Tim Nilsson has always had an entrepreneurial streak. Twenty-five years after leaving Jönköping International Business School (JIBS), he can look back on a successful career, and to the student days at JU that paved the way to that success. 
When JIBS opened its doors in 1994, Tim Nilsson was one of the first students to step over the threshold. Four years later, after having studied International Economics, he began his entrepreneurial journey by founding the e-learning and recruitment company Tillväxtpiloterna. His most recent venture has been Glispa, a global leader in mobile marketing which was founded in Berlin. 
This latter company was sold in 2015 to the UK e-comerce giant Market Tech, after Tim as CEO and founder had built the company from sales of zero to  a workforce of 350 eimployees in over 40 different countries. 
Tim has now lived and worked in Berlin for 15 years and has recently had various mentoring and consulting positions in companies such as Techstarts, Ada.com and WeQ. 
How was your time at JIBS?
The school was really built as a 'key to success' - both literally and physically. The admissions requirements were high and, when there, we learned to work hard, against tight deadlines. Much of our studies involved managing many projects at the same time, and I often had projects on the go outside of the school as welll.
I wasn't your model student - I often retook exams - but this multitasking way of working proved very useful later on. I did learn always to complete what I started and finished up with a total of 220 points and extra studies in psychology, which have proved very beneficial to me. 
Which part of your studies did you most benefit from?
The two most important things I learned were to network and to do proper research. Sometimes after a work meeting, I can wonder if that particularly meeting was necessary, but a large part of being successful is above all meeting various relevant people and building personal relationships. If you build the right foundation, it's always possible to solve problems, no matter what. It was one of my strengths at JIBS to quickly find information and deliver precise, rapid solutions. 
What support did you receive in building an international career? 
JIBS left an international mark on one's personality. You met exchange students and started to travel and discover the world. I don't think my first step into a professional career would have been so natural if I had not studied abroad, where I experienced both good times and bad, and also learnt to see opportunities in each different culture. 
Twenty-five years on, what advice would you give to today's students? 
Have the right attitude and build networks. It may feel difficult moving from place to place where you have no previous social life, but my time at JU was the most social and happiest of my life. You also don't need to find the right thing to be doing straight away. The more experiences you have, the greater the chance of seeing opportunities. So believe in yourself regardless of the circumstances around you, or what other people might say.
If you believe in yourself, then everything will be okay. The self confidence I gained at JIBS has meant a great deal to me.