JU student receives title as Future Entrepreneur of the Year
During the Entrepreneurial Gala (Entreprenörsgalan) Sweden 2017, Alice Moradian, student at Jönköping University, received the award as Future Entrepreneur of the Year for her business concept Earth Bite - a brand focused on sustainable and healthy food.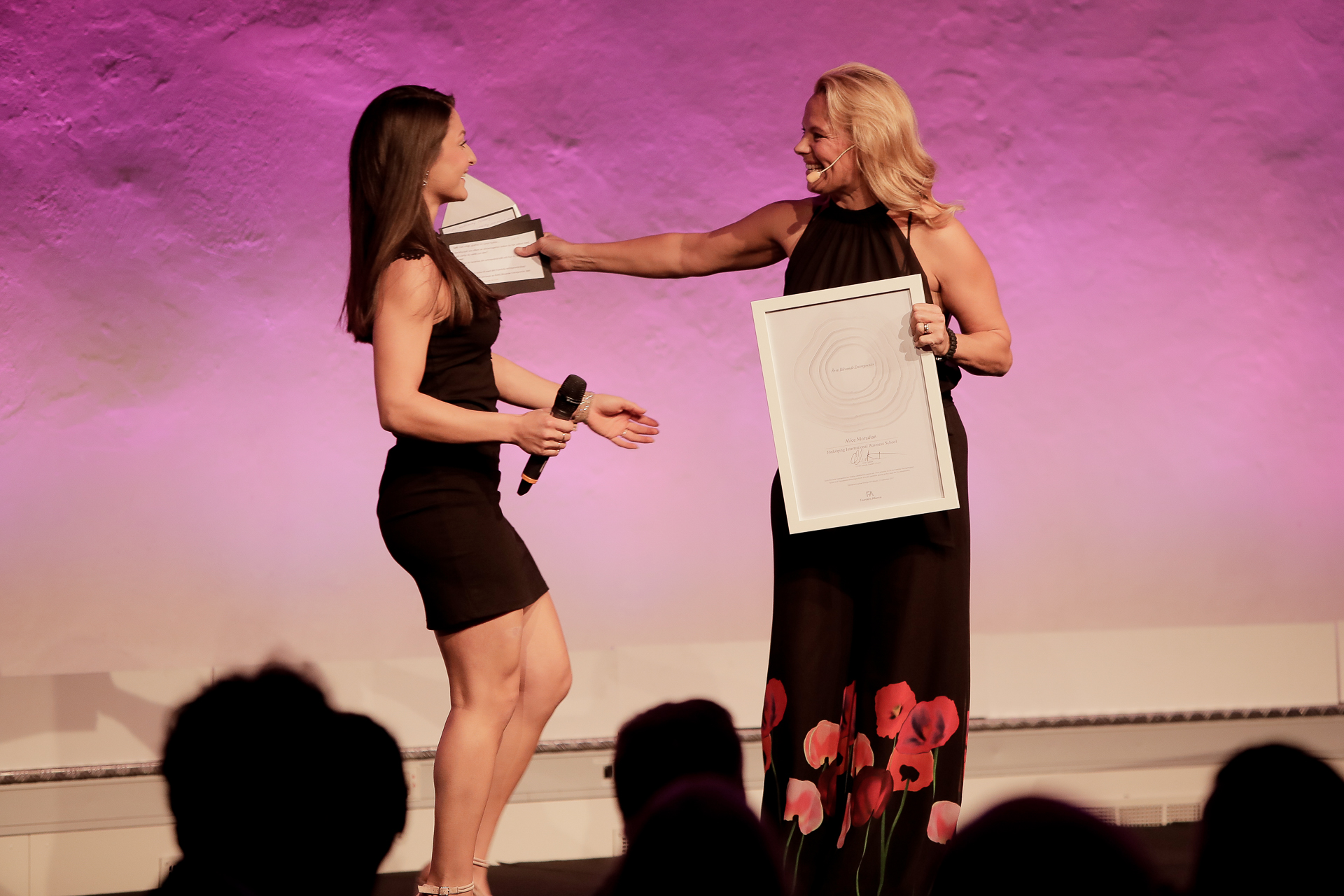 Alice Moradian, who studies International Management at Jönköping International Business School, won the award after pitching her business idea Earth Bite to a jury of distinguished entrepreneurs from the Founders Alliance network. The brand offers 100 percent vegan and organic food and an easy way for consumers to eat an environmentally sustainable, animal-friendly and healthy diet.
The business idea was embraced by the jury who awarded Alice the title as Upcoming Entrepreneur of the Year with the motivation:
"By being persistent and stubborn, yet humble fore entrepreneurship, we believe that this year's winner will go a long way in her entrepreneurial journey. In addition, being value-driven and having the right energy, we believe that the winner will be able to achieve her goal of becoming a global entrepreneur. "
"It was absolutely amazing to win. I cannot describe in words how it feels. It was nervous before the presentation, but now it just feels wonderful, and getting to meet and listen to so many talented entrepreneurs feels like a dream", said Alice Moradian.
The Entrepreneurial Gala is organized annually by the Founders Alliance with the purpose of promoting and inspiring successful entrepreneurship by highlighting entrepreneurial role models and increasing the pace of development in Sweden's existing entrepreneurial companies through an exchange of experience between Sweden's leading entrepreneurs.