Content updated 2014-01-14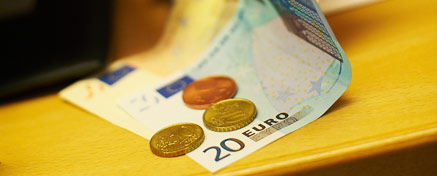 Here you can find scholarships and grants to apply for, as a student at Jönköping University.
As a student at JU you have access to Global Grants database for scholarships and grants. You can reach it easily through Jönköping Universitys computer network. 
Sambla scholarship
Sambla AB handles a scholarship of 10,000: - (SEK) for students who are students at a Swedish university or college and already have or will study abroad. Read more here här.
Kredity Scholarship
Kredity awards a scholarship of SEK 5000 to the best idea for a bachelor- or master thesis in economics.

Read more

Swedish Gender Equality Agency essay contest


As a university student you can participate in an essay competition organised by the Swedish Gender Equality Agency and the Scientific Council of the Agency. The essay should contribute with knowledge on gender equality, and be relevant from the perspectives and aims of Sweden's gender equality policies. International or comparative perspectives on gender equality are also encouraged. The prize money of SEK 25,000 will be shared among the winners.


Read more

Mystep Scholarship
You as a student can apply for a Mystep scholarship worth SEK 10,000. It is awarded once a year to you who study economics and write a C or D essay. If you are several who write the essay, the scholarship amount will be divided equally between you.
The deadline for applications is nominal last September every year.
Read more about Mystep Scholarship here (information in Swedish)