Content updated 2019-03-13
Go on Exchange, broaden your campus and discover the world! The benefits of going on exchange are numerous. Not only is it an interesting, fun, and enriching experience, it is also a career enhancer.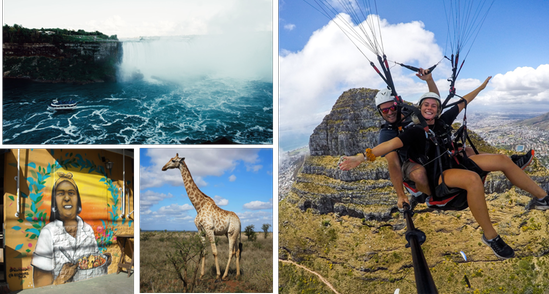 By living and studying in a foreign culture, you don't only learn here at Jönköping but the world becomes your campus. You won't only learn through your formal academic study but you also learn by connecting with communities, other educational systems, and cultures. You learn about how people in other countries think, live, create, and do business. In addition, you can begin to build up an international network of contacts that will be of value once you enter the working world.
A study abroad experience forces you to be innovative and independent, take initiative, and make new friends. It is not always easy, but it is most definitely worth it!
And of course studying overseas is FUN! Students learn about the ways and customs of another country, from its folk songs and dances, to it's health or business practices, educational methods, and it's etiquette and cuisine. Students often rave about their experiences and applaud the educational benefits.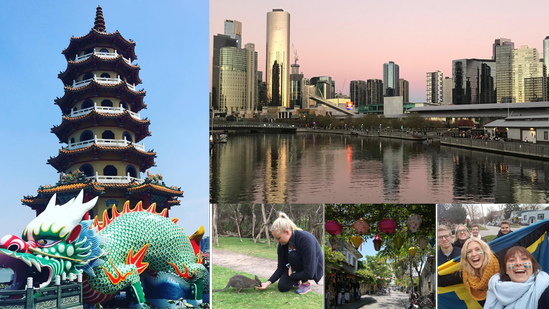 Don't miss out on your chance to Go on Exchange!
Find out more about the opportunities available for you school through the tabs to the left of this page.
For inspiration read some of the travel stories

of the students who have already had this fantastic educational and life experience.
Contact the International Office via the case management system (link above)
We are happy to answer your questions or book a meeting with you.
Drop-in via Zoom:

Monday - Friday
12.00-13.00 Online
Drop-in at Service Center:
Tuesday 12.00-13.00
The Online zoom on Friday 30 October is cancelled due to public holiday, All Hallows´ Eve.
Covid19 and exchange
See information and FAQ
School of Education and Communication
School of Education and Communication
Specific information sessions
HR students
22 JANUARY 12:10-13:00 (HC113)
General information sessions
16 APRIL 16:15-17:15 (HC113)
4 MAJ 16:15-17:15 (HC113)
APPLICATION PROCESS HLK STUDY ABROAD 2019/2020

SELECTIONS
Exchange fall 2020
SELECTION 1
24 JANUARY - 10 FEBRUARY
SELECTION 2 (REMAINING PLACES)
21 FEBRUARY - 25 FEBRUARY
Exchange spring 2021
SELECTION 1
10 AUGUST- 27 AUGUST
SELECTION 2 (REMAINING PLACES)
SEPTEMBER - 5 SEPTEMBER
Jönköping International Business School
Fall semester
Deadline  December 20
Spring semester
Deadline September 1
JTH
APPLICATION for Spring 2021 NOW OPEN!
Deadline 1 September.
You can apply for traditional exchange studies (only courses) or within International Campus.

See IntApps how to apply and for more information,