Content updated 2018-10-31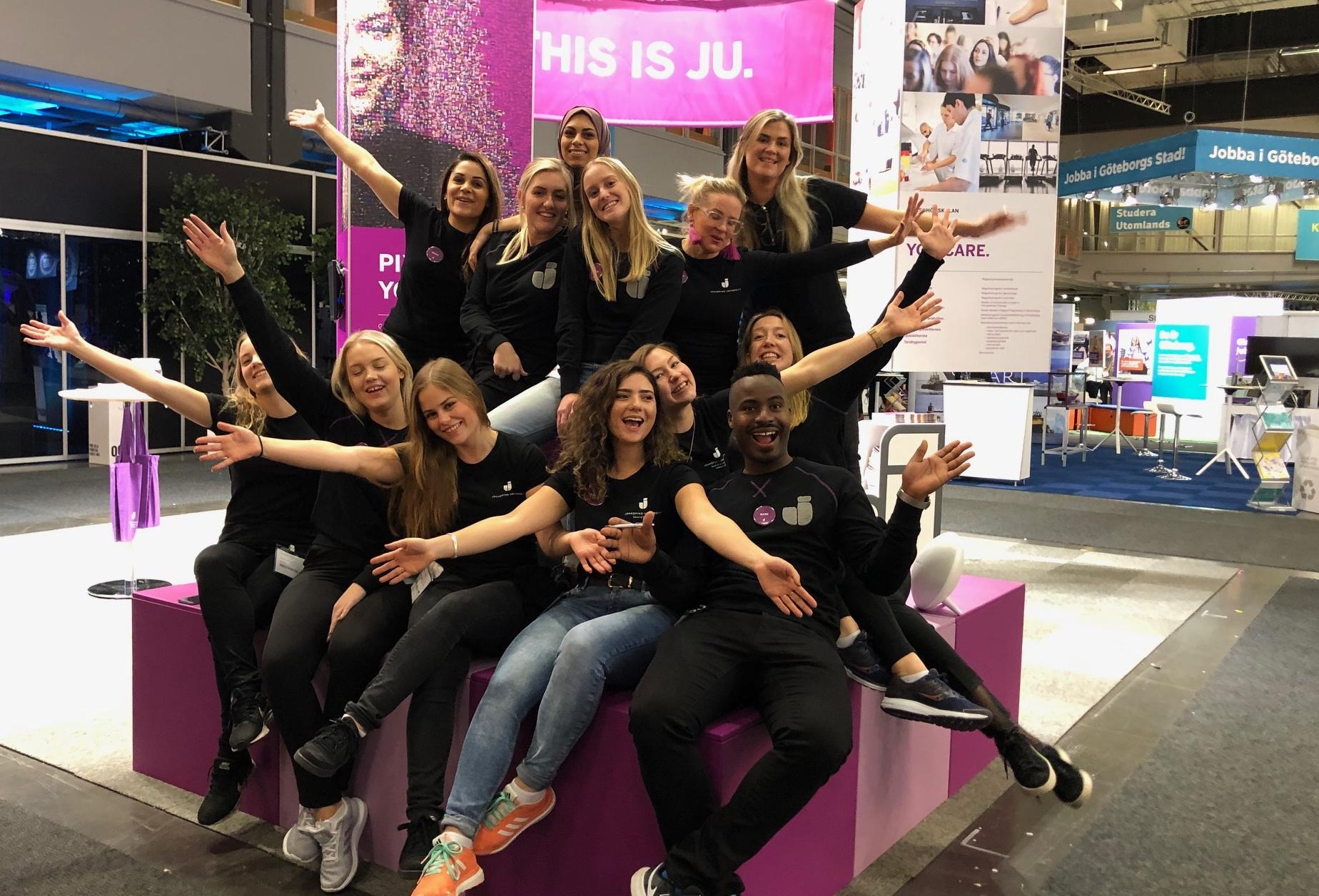 Are you happy with your education, enjoy living in Jönköping, good at public speaking and like to spend time with people? Then you are whom we are looking for as a studentambassador!
As a studentambassador you visit fairs and schools around Sweden to tell prospective Swedish students about the life as a student in Jönköping and at Jönköping University. You get to tell people about your own path to the university, about your programme and the other educational programmes at your JU-school. In addition you as an ambassador help out during study visits, Open House and digital projects.
Who can become a studentambassador?
As a student ambassador you need to be an extrovert and enjoy public speaking and to people. You are of course happy with you education at Jönköping University and to study in Jönköping. A Swedish Drivers Licence is a plus.
You engage yourself in the project as much as you want with the time you have to spend, and do not commit to a specific number of tasks. But, it is still good to think twice before you fill out the application, to ensure that you do have some time to spend. The tasks are usually during the daytime on weekdays and most of the events take place during the recruitment period from January-April.
If you are hired as an ambassador you get to sign an agreement, which states that you during the tasks act professionally as an ambassador do not misbehave.
Education
The education before you start the student ambassador project is mandatory and a prerequisite for you to be able to work as a student ambassador.
We meet one day in December for inspiration and information, a date will follow.
Salary
A salary is paid for each task and is based on the number of hours the student ambassador has worked. The salary per hour is 142 SEK and is taxed according to the Swedish Tax Agency.
Contact
If you have any questions, feel free to contact:

Handling of personal data
Integritetspolicy

External link, opens in new window.