The winners of Entrepreneurship Challenge 2019
Here are the winners of the Grand Final of Entrepreneurship Challenge 2019 presented!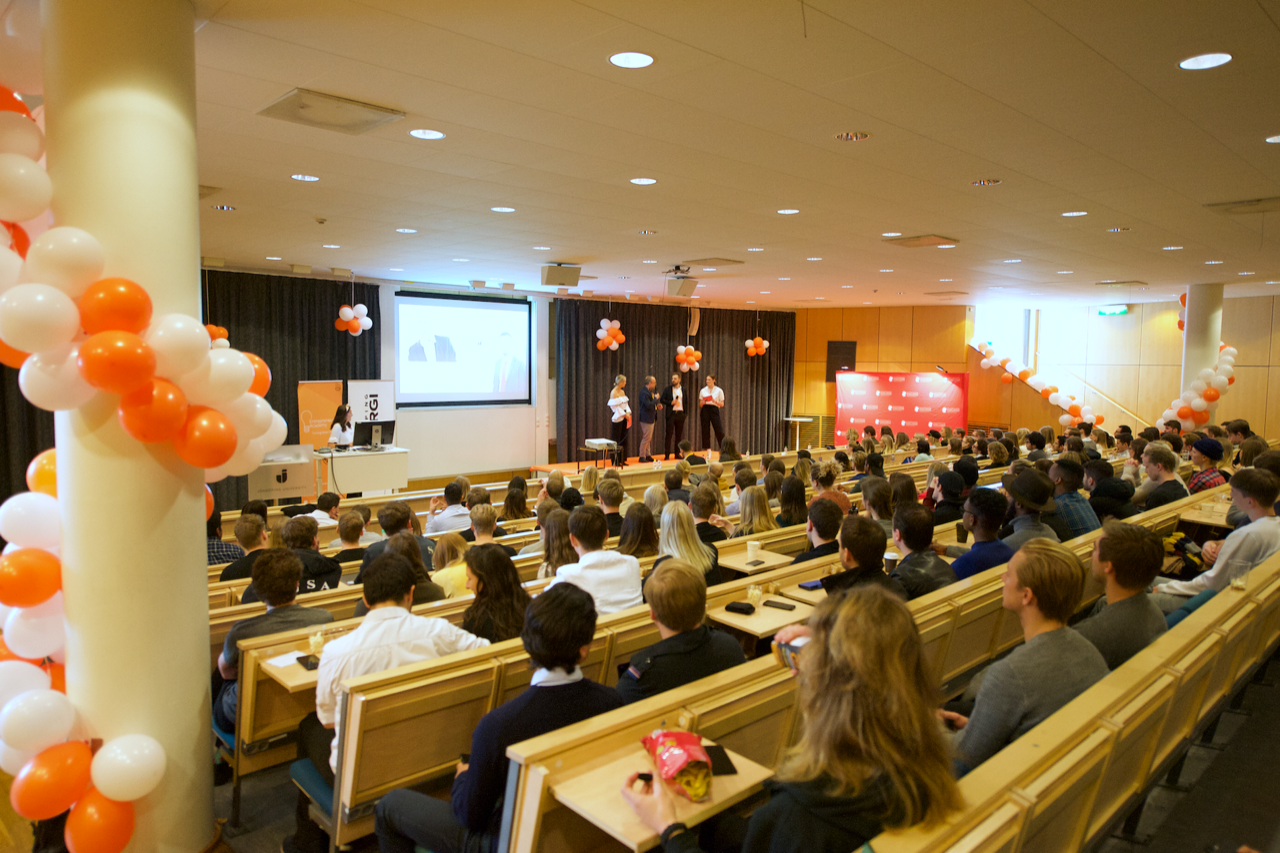 This year, Jönköping Energi was the case-company for the Entrepreneurship Challenge 2019. The theme of the competition was to "develop a sustainable community together". Meanwhile the case was about finding and presenting an idea that is innovative, sustainable and realistic during 24 hours.
It wasn't until the Grand Final, the 6 of the 15 competitive teams got presented as finalists! The evening continued by listening to the six finalists' pitches, one- by-one, in front of the jury and the audience. After each pitch the jury asked questions in order to give the audience a broader perspective when voting for the team who is presenting "The Best Pitch".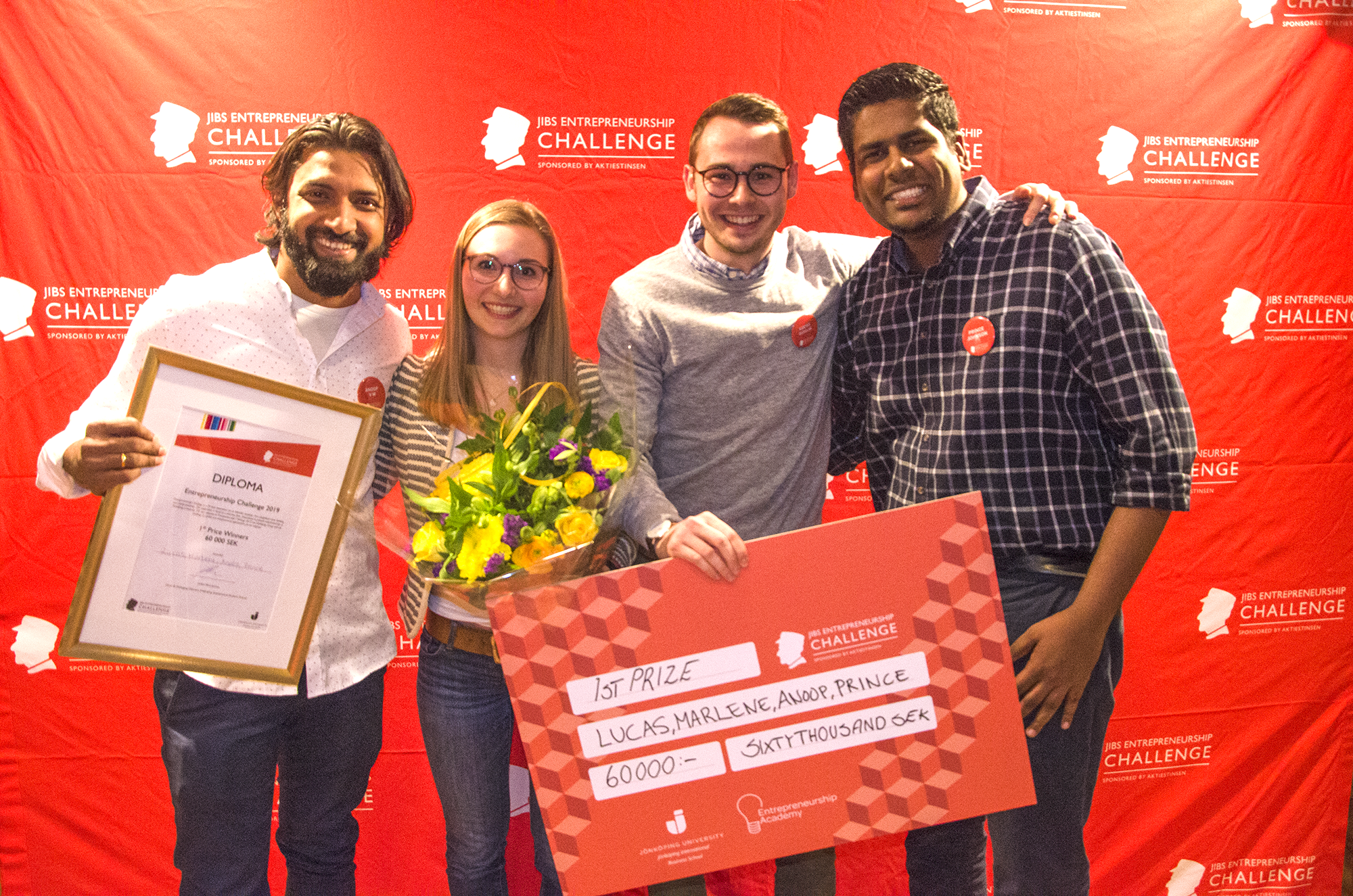 1st place:

Congratulations to Team 3, as the winning team, who got awarded with 60 000 SEK.
Members of the group: Lucas Rohlik, Marlene Schollweck, Anoop V M, Prince Johnson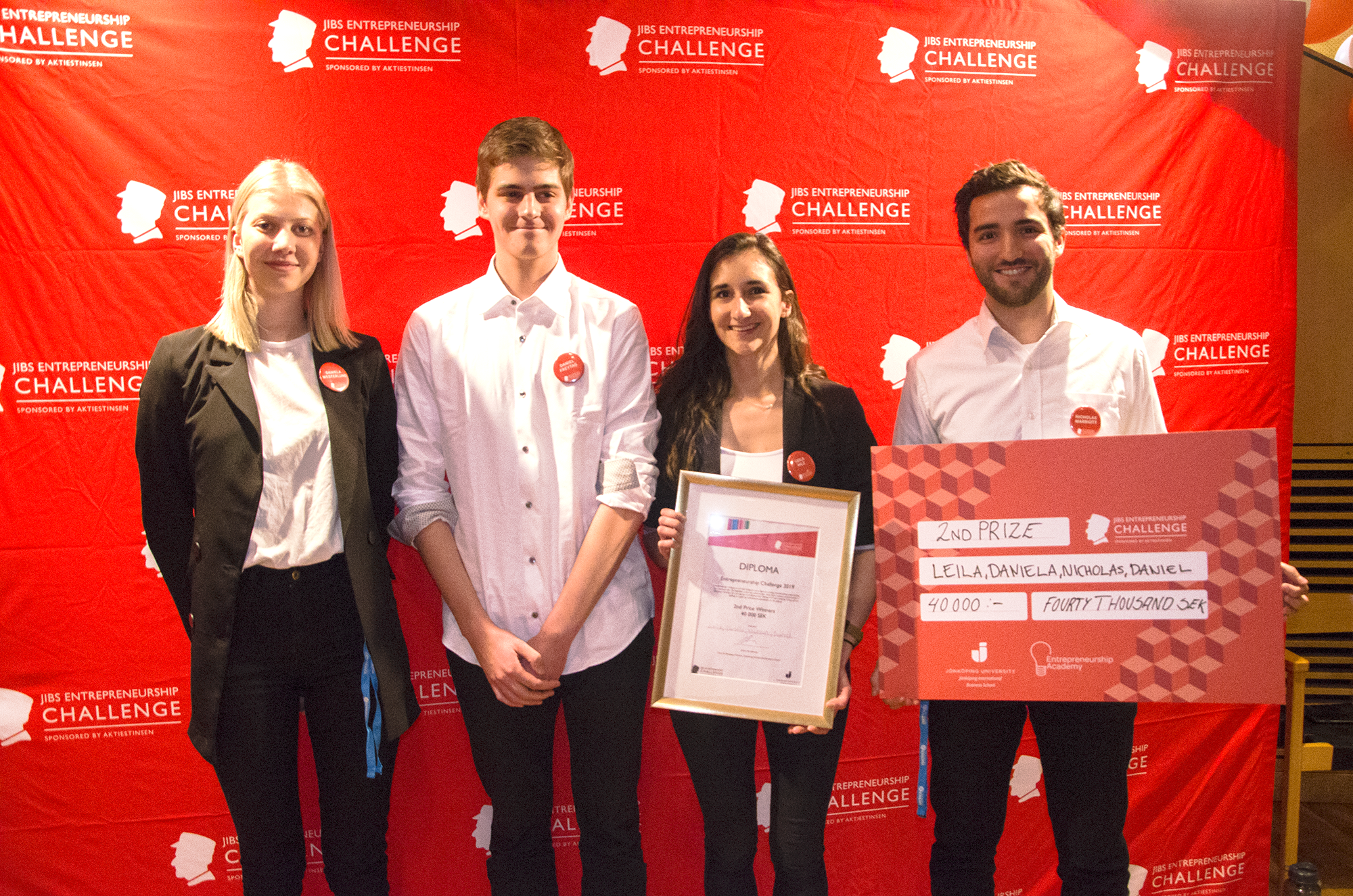 2nd place:

Team 9, who got awarded with 40 000 SEK.
Members of the group: Leila Hilz, Daniela Westerlund, Nicholas Marriott, Daniel Freytag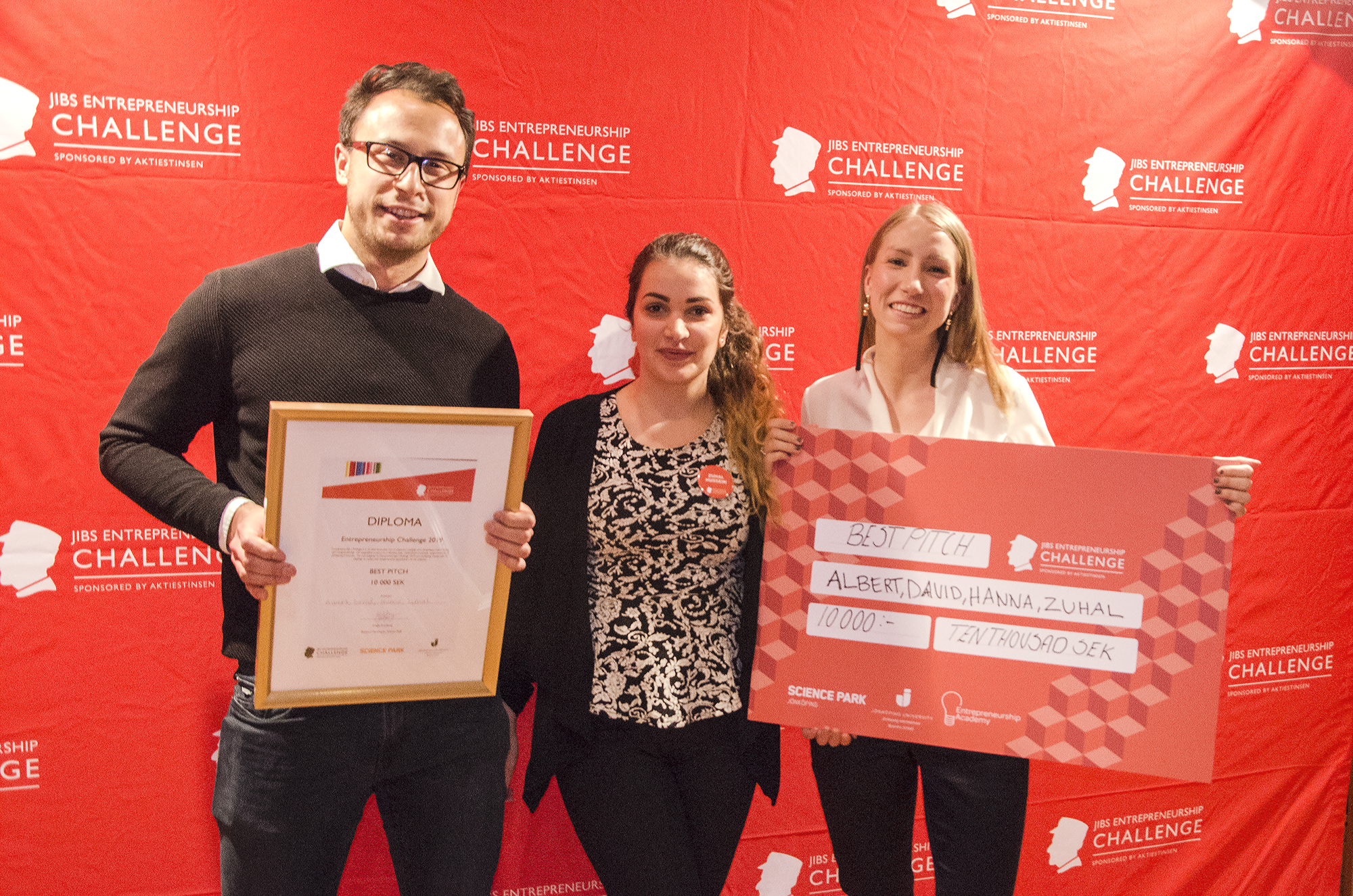 3rd place:
Team 15, who got awarded with 20 000 SEK.
Members of the group: Albert Moritz, David Tischlinger, Hanna Rönnlund, Zuhal Hussein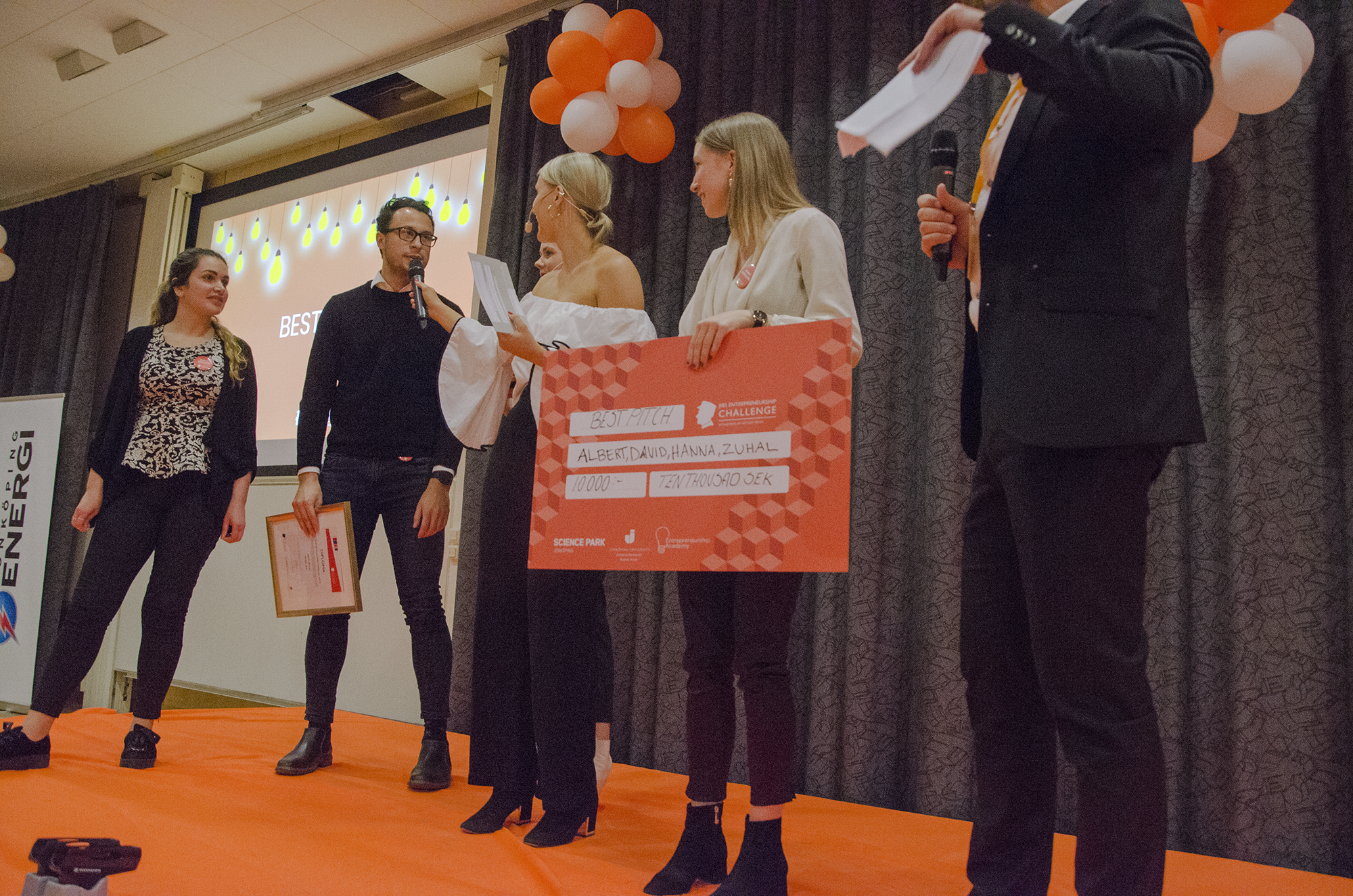 The Best Pitch (decided by the audience, supported by Science Park):
Team 15, who also got awarded with 10 000 SEK.
Members of the group: Albert Moritz, David Tischlinger, Hanna Rönnlund, Zuhal Hussein