Global Swede Award winner: "There's no better graduation present"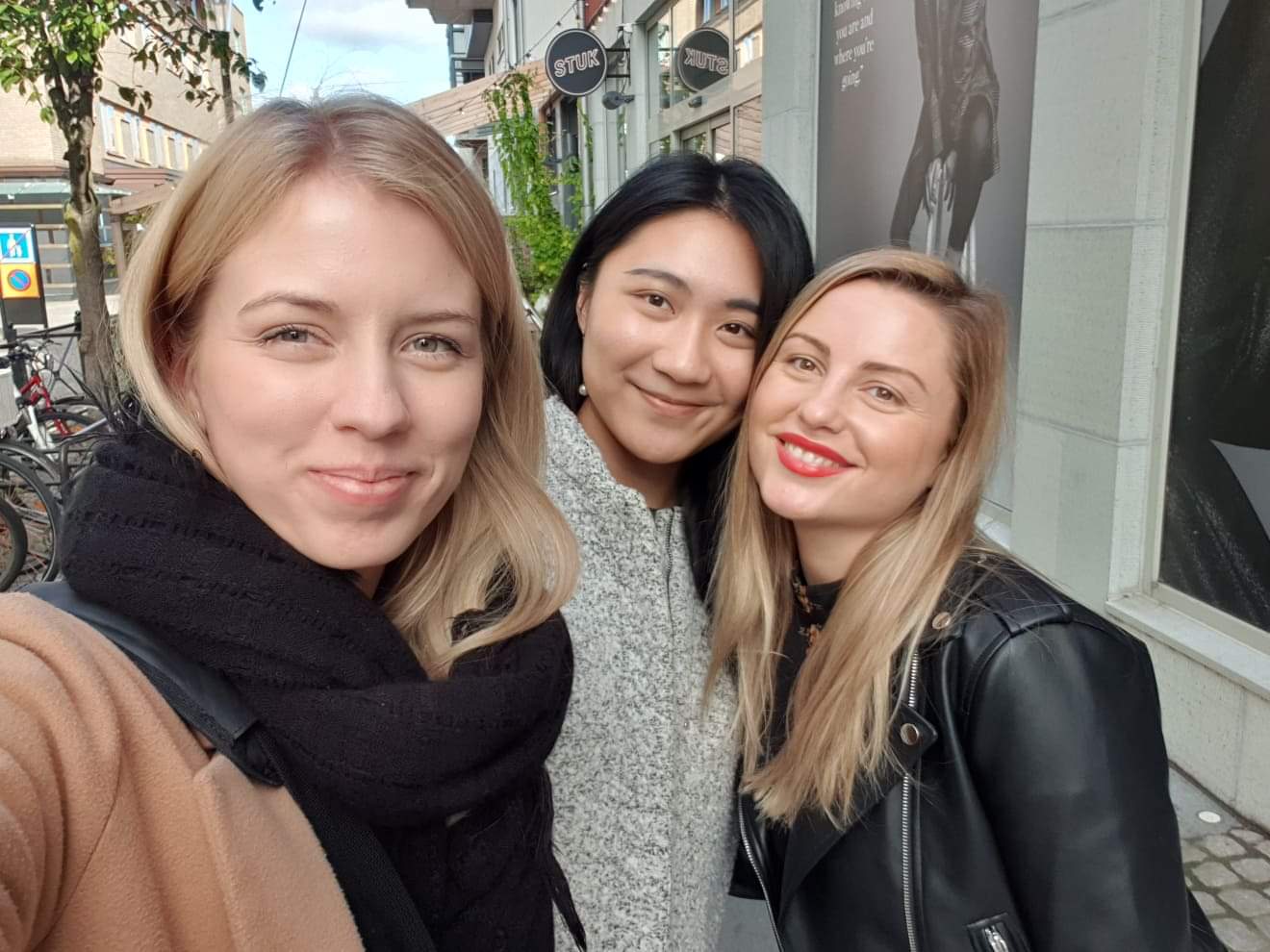 The day before Grace Ma graduated from New Media Design programme at the School of Engineering, she received the Global Swede Award 2020 from Anna Hallberg, the Minister for Foreign Trade and Nordic Affairs.
"There's no better graduation present than receiving this kind of recognition," says Grace Ma.
For Grace Ma, receiving the Global Swede Award 2020 is recognition for her hard work during the years of studying at the School of Engineering.
"Even when I got positive feedback from my teachers and classmates, I still had self doubt. But the Global Swede Award has given me the confidence to move forward."
The purpose of the Global Swede Award is, according to the Swedish Institute, to create cross-border and multicultural networks that will contribute to Swedish trade and promote the work on reaching future solutions.
Winning the Global Swede Award not only means a lot for Grace's personal career and development, but will also encourages her to be an intermediary between her home country, China, and Sweden.
"I love the idea behind the award and look forward to genuinely achieving this in my life," she says.
"Deeply influenced by the Swedish culture"
Grace Ma tries to be a good ambassador of both Sweden and China by being the best version of herself.
"I´m deeply influenced by the Swedish culture and I guess when people see me, they see how two different cultures can integrate in a harmonious way."
To market yourself as an international student in a foreign country requires being innovative and entrepreneurial, she explains.
"I joined several student organizations during the years, and last year I started working at a tech startup to build a Chinese language mobile app for westerners. There is still a lot of work to do on the app, but I 've made a good start."
Although the Global Swede ceremony was held digitally, Grace Ma thought it was still inspiring and felt quite nervous beforehand.
"I started to realize the deeper meaning of the award and how much trust my teachers have put in me. It was a great pleasure to listen to the Minister, Anna Hallberg talk and I was very moved by her words describing what the global swede spirit is."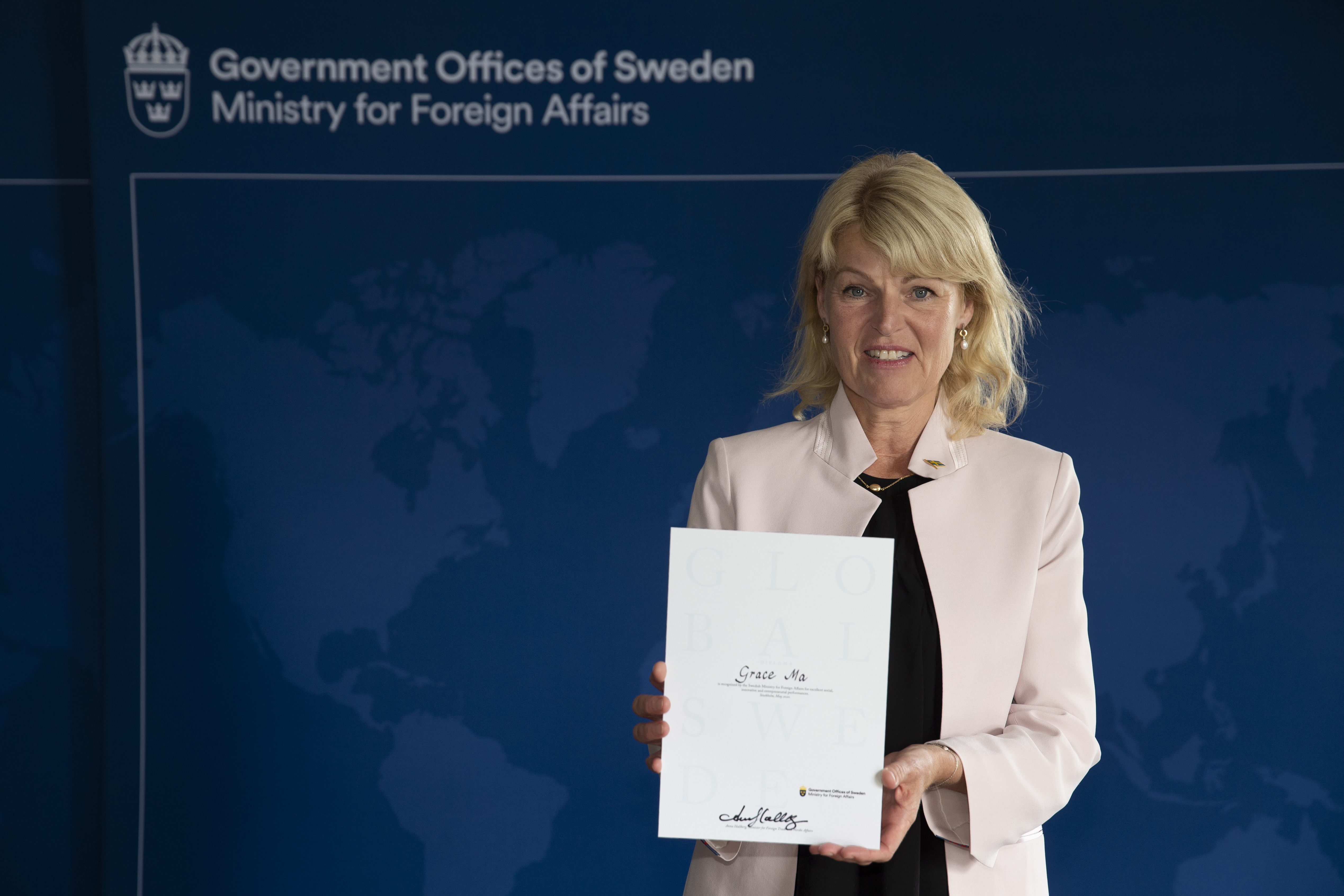 "Inspiring classmates and teachers"
Grace Ma says that the School of Engineering gave her the space, resources and support she needed to succeed in her studies.
"At the beginning I often studied on my own, but in the end I learned more about teamwork and how to collaborate with people from different cultures."
She also pays tribute to her inspiring classmates on the New Media Design programme, as well as the teachers who always helped her out.
"They have been very supportive and encouraging, they are the true owners of this award."
Here is JU´s nomination for Grace Ma to the Global Swede Award 2020:
"Grace Ma has been a superstar in every aspect relating to the New Media Design programme at Jönköping University. Her work ethic has led to her reputation where every teacher involved knows her by name. And, as you can see from her portfolio, Grace's work is absolutely outstanding (http://amazinggracedezen.com/portfolio/). I firmly believe that Grace would be a fantastic ambassador for not only this university, but for the whole of Sweden."