Remember to nominate 2020's Young Female Leader of the Year
On 31 October, the nomination for the Young Leading Woman of the Year closes. Nominate a colleague or student in your vicinity who is a role model and inspiration to others.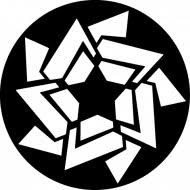 The purpose of this initiative is to highlight role models within leadership. As a majority of leaders in the Jönköping Region are men, there is a need to highlight more women.
Link to nomination:
https://aretsungaledandekvinna.se/nominera/
Criteria:
The criteria for qualifying for the list is that the nominee:
is a leader living in Jönköping County
is a woman born in 1985 or later
can show the results of their leadership
is a role model in its way of acting
have an ability to inspire their surroundings
not part of previous years' lists.
The award is handed out by Science Park Jönköping and the Chamber of Commerce in Jönköping County during spring 2021.