Lighting design students arrange" Septemberljus" tomorrow night
On September 29th the event "Septemberljus" [September-lights] takes place for the fourth year running. It is an initiative where students from the Lighting design program make temporary light installations around central Jönköping.
The event has been commissioned by the municipality and means that Jönköpings kommuns lighting planner along with students from the Lighting Design programme will light up the autumn darkness for one night in several locations around central Jönköping.
Over 20 students from year 2 and 3 of the programme are involved in the event this which has meant taking time off from their studies to make the spectacle happen.
The light show will be on display from 19:00-00:00 on Saturday evening at the following places: Lundströms plats, Rådhusparken, Sofiaparken and Trädgårdsgatan.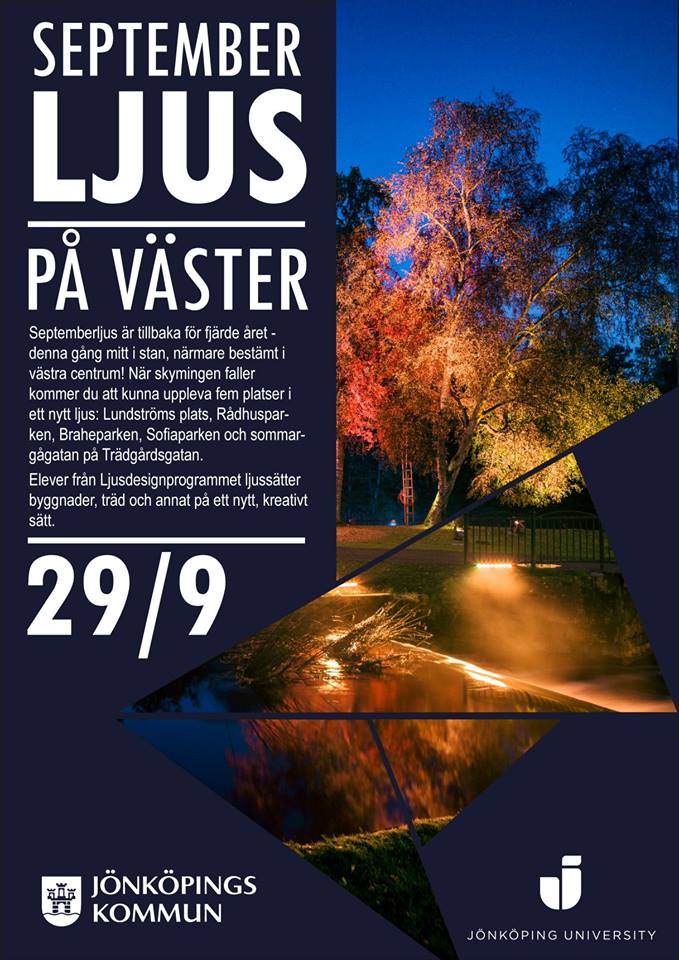 On November 19th the Lighting Design program will also invite the public to their "Öppet Hus" when they light up the campus. More info regarding this will follow.