Students compete to find innovative business solutions for Covid-19
This week, 15 student teams took part in the JIBS Entrepreneurship Challenge 2020, which this year took place online due to the coronavirus outbreak. Working remotely, the competitors were asked to come up with innovative business solutions for companies struggling under the shadow of Covid-19.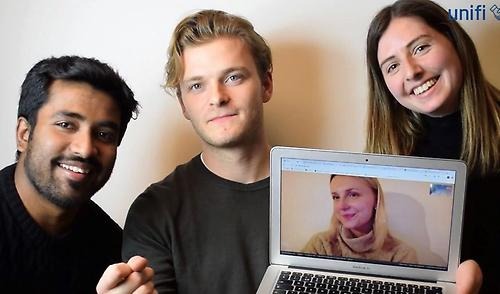 "Building upon our current but incomplete knowledge, your task is to present a business idea based on the emerging entrepreneurial opportunities that can bring light in the shadow of Covid-19."
This was the challenge that the student teams taking part in the competition were presented with at 10.00 on Monday 30th March. They then had 48 hours to come up with a solution, make a 7 minute filmed presentation of their pitch, and then send it to a panel of jurors made up of representatives from the Aktiestinsen Foundation, Science Park and Jönköping International Business School (JIBS).
During Wednesday the jurors narrowed the finalists down to 6 teams and carried out online interviews with each hopeful group. By 17.00 that day, they had finally picked a winning team, which was announced online.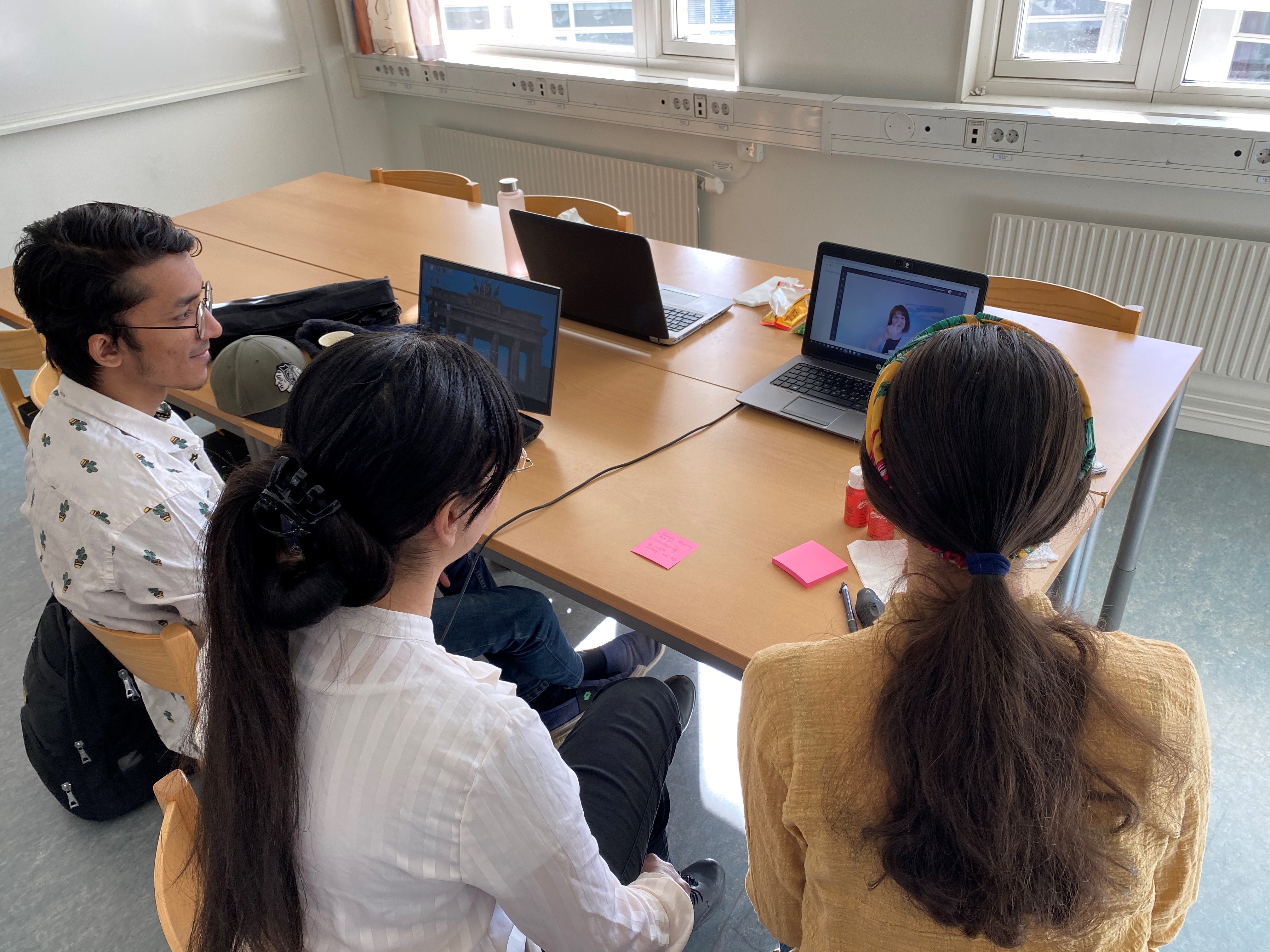 Mobile app idea wins
The first prize of 60, 000 kronor went to students Julia Blomberg, John Synnes, Vivien Geschwind and Raghunandan Bangalore Rajanna, for their idea for an application created specifically for a situation like the coronavirus outbreak.
The app would provide a platform where individuals can connect and offer each other help - for example buying groceries, offering childcare or running errands. The jury's motivation statement called the winning idea "An immediate and simple solution to bring relief, by combining community building with the power of solidarity and the gig economy."
"I am so glad that the competition could take place despite the current situation," said winning team member Julia Blomberg. "I think we won because our solution was well thought through, our creativity lay in the details and we showed we could respond rapidly in challenging circumstances."
Teams showed creativity in the face of Covid-19
"This year's competition has been fully in line with the spirit and intentions of Aktiestinsen. The students have shown both creativity and innovation in providing solutions to the huge challenge that we all face together. Equally important, they have been able to present their solutions with sustainable business models," said Sven Rydell, Board member of Aktiestinsen's Foundation.
Jerker Moodysson, Dean of JIBS, was also impressed by the students' ability to answer the challenge and adapt to this year's digital format.
"They've shown amazing entrepreneurial spirit and dedication. This year was very different both in the form and the focus of the challenge. Both the organizers from JIBS and JSA Entrepreneurship Academy as well as the participating teams have been able to adapt to the rapidly changing situation. This has truly been a challenge in line with the JIBS guiding principle of being 'responsible in action.'"
See a full list of winners and runners up on the JIBS Entrepreneurship Challenge here

Pdf, 136.4 kB..
More information about the JIBS Entrepreneurship Challenge can be found here.