Global Swede 2021 from Jönköping University: Ravinath Herath
Ravinath Herath who studies Strategic Entrepreneurship at Jönköping International Business School (JIBS), Jönköping University (JU), has been given the Global Swede Award 2021. The award was recently presented by the Swedish Minister for Foreign Trade and Nordic Affairs in an online ceremony.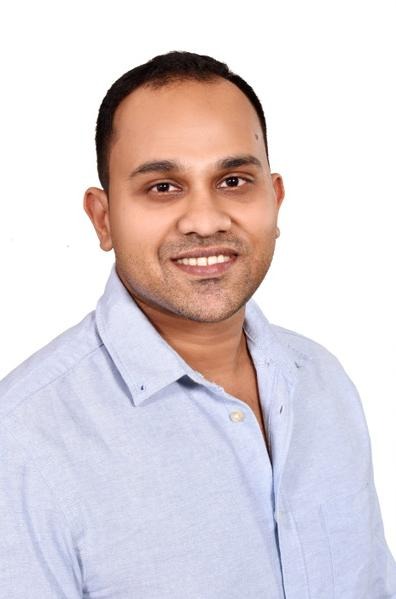 The Global Swede Award, which has been given out for the 11th year running, has been awarded by the Ministry of Foreign Affairs and the Swedish Institute. The award is given to top international students who excel in areas related to innovation and entrepreneurship. Candidates for the award should also be good representatives for both their native country and Sweden. One of the students that received the prize is JU-student Ravinath Herath, originally from Sri Lanka, who has been studying the master's programme in Strategic Entrepreneurship at JIBS.
- I didn't expect such an award! Being nominated for the award was a surprise for me. I feel honoured to be this privileged. I take with me the confidence my lecturers at JIBS gave and the encouragement of this award gives me heaps of energy to continue along my entrepreneurial path," he says.
The nomination highlights his excellent academic results and his entrepreneurial spirit. Ravinath is an active entrepreneur, and it was a business idea that made him apply to JIBS and Jönköping University in the first place.
- I actually moved to Sweden before I applied to study. In early 2018 I had a business idea, to develop a glove specially designed for bicycle couriers. January 2018 was very cold and I saw a mail carrier come into our building for delivery. Before leaving, he stopped for a couple of minutes to place his hands and gloves on the radiator. I was quite surprised to see this and wanted to solve this issue by designing a glove fit for bicycle couriers' specific needs. I did not know anything about starting a business or creating a product. So I decided that I needed to learn, it was time for me to go back to school" says Ravinath.
Fantastic years of education
In some sense, the Global Swede-award is a confirmation that Ravinath made the right decision. He also states that the years at JIBS has provided him with solid entrepreneurship and business foundation, as well as personal growth.
- The course content was excellent and contained precisely what I wanted to learn. The lecturers I had the privilege to work with were excellent. They were friendly and knowledgeable and guided me through the coursework so that I could learn and grow as an individual. My classmates made this experience even better with a mixture of international and Swedish students bringing different backgrounds and cultures into the group. Each of them had their unique perspective about what we discussed in the class, and it was lovely to get to know so many nice friends, Ravinath says.
Ravinath Herath received the award in the Global Swede ceremony organised on 28 May by the Ministry for Foreign Affairs in cooperation with the Swedish Institute. The Minister for Foreign Trade and Nordic Affairs, Anna Hallberg, and Swedish Institute Director-General Madeleine Sjöstedt, addressed this year´s Global Swedes at the digital ceremony. Certificates were presented to 25 international students from 17 countries, all of whom have studied in Sweden.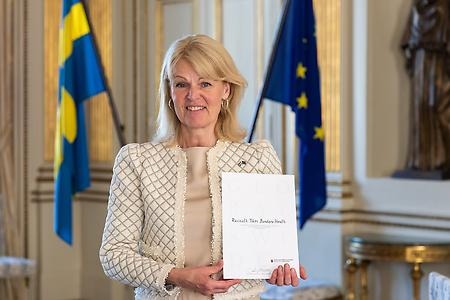 Read more about the Global Swede Award here
Nomination:
RAVINATH TIKIRI BANDARA HERATH /Jönköping University
Sri Lanka
Ravinath Herath is en­rolled in the Strategic Entrepreneurship programme at Jönköping International Business School, JU. Academically, he has demonstrated outstanding commit­ment, engagement, and collaboration. An active entrepreneur, Ravinath has – in collaboration with Science Park and stakeholders in Europe and his native Sri Lanka – co-founded Park Schema, a digital parking solutions venture. He also co-runs a charity that supports young Sri Lankan students with financial assistance.