JU student competes in Olympics
Felizia Wikner-Zienkiewicz is a third-year student on the Prosthetics and Orthotics programme at the School of Health and Welfare. She's in China's capital Beijing, representing Sweden at the Olympics in the women's national ice hockey team.
For Felizia, who plays for HV71 (Jönköping's local team), the Olympics are the biggest thing she has experienced as a hockey player and a dream come true.
"It feels absolutely fantastic to be able to participate in the Olympics. It's been a dream since I started playing hockey when I was five years old. The most fun is of course the matches and spending time with the team. The support within the entire Swedish squad is great – everyone supports each other, regardless of sport," she says.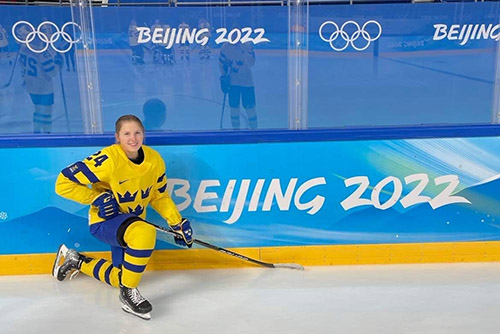 As the spread of Covid-19 is still high, the Olympic organizer China makes tough demands on the participants and therefore there is no question of tourists coming to Beijing.
"It is a special situation considering Corona and all testing. But China takes it very seriously keeping everyone healthy through extensive testing and that we, for example, sit in separate booths at mealtimes. The only thing we see of China is on bus journeys between the village and the ice rink," says Felizia.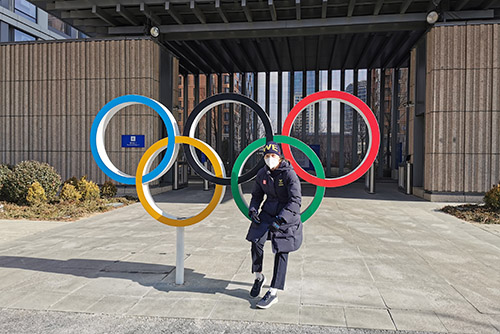 To advance to the playoffs, the national team or so-called 'damkronarna' had to beat Denmark in the last group game. On Friday, they play the quarterfinals against Canada, who are the favorites to win Olympic gold.
"Our goal was to make it to the quarter finals, which we have now done. It will be an incredibly tough match against Canada, but it will be great fun and we have nothing to lose in that match as they are the big favourite to win," says Felizia Wikner-Zienkiewicz.