Sharpen your skills with a master's degree
Have you thought about continuing your studies after graduation? An education at an advanced level opens even more opportunities for your future career. Apply by 19 April.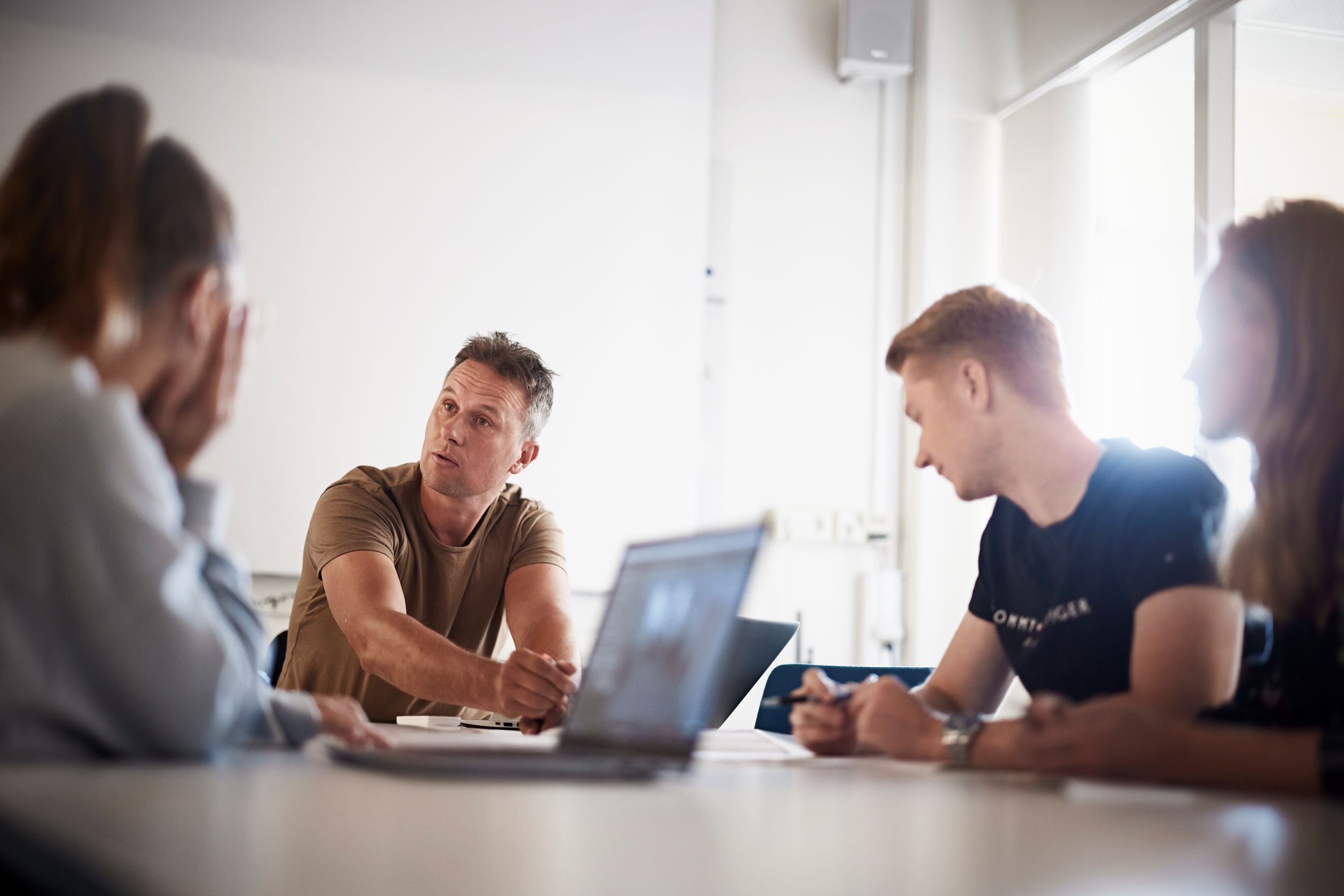 Did you know that you can give your education an extra edge by studying one of our 37 master's/master's programs here at Jönköping University? A master's degree strengthens your skills and makes you even more sought after in the labour market. You grow with your knowledge and open the career locks you will find at some companies.
Clark Helmersson chose to study for a master's degree at the School of Engineering at JU to advance as an engineer and strengthen his career opportunities. Like Ioana Cocis, in spring 2021, he graduated from the master's programme in Engineering Development and Management.
"The programme helps develop your knowledge by meeting industry representatives, attending seminars and solving tasks in robot labs," says Iona Cocis.
Alicia Vara is an alumnus of the master's programme Strategic Entrepreneurship at Jönköping International Business School. She moved to Sweden from Mexico with her husband in 2010 with a shared dream to start her own business. After graduating, she founded Mt3 together with her husband. Mt3 is a successful consultancy that connects talented software engineers with companies and start-ups in Sweden.
"My master's degree gave me the depth I was looking for. The practical and theoretical knowledge I gained during my education has been invaluable to my career. It has given me a stable platform to succeed in achieving my dream of becoming an entrepreneur. The master's studies at JU will provide you with the tools needed to make yourself more attractive in the labour market. They allow you to build a global network. You get the chance to meet future employers already during your studies," says Alicia.
Jönköping University's master's programmes are based on interactive learning and a combination of theory and practice. As a master's student, you will study in an international environment in close cooperation with many companies and organizations.
Apply for some of our master's/master's programmes no later than 19 April.
(Local admission is open until 2 May).
The application is also open for our independent courses