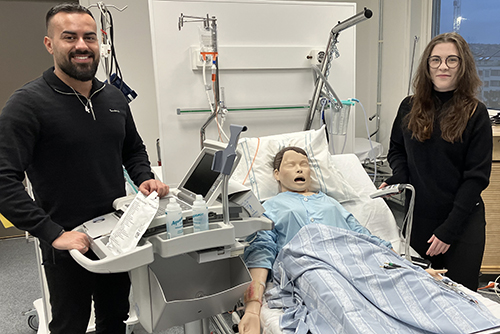 Future nurses and social workers ready for working life
Friday, January 20 is graduation day at the School of Health and Welfare at Jönköping University (JU) for the nursing and social work programmes. Several of the graduating students have already secured a job.
Nursing students My Lundberg and David Khoshaba feel ready to enter working life. David has already been recruited and My has several job interviews booked. Internships were a key part of their studies, which both students think was the best part of their education. During the Nursing programme, students get a chance to test different workplaces. This helped David choose his career direction and he will now start working in a hospital emergency department.
"It is very easy to get a job, I was offered everything I applied for. The hard part was choosing," says David.
Learning to collaborate in healthcare
JU's Nursing programme collaborates with other programmes at the School of Health and Welfare, such as Social Studies, through a process called interprofessional learning. This is something both My and David appreciated. Students got different perspectives on similar cases or problems and learned what other professionals within healthcare work with and how to collaborate with them.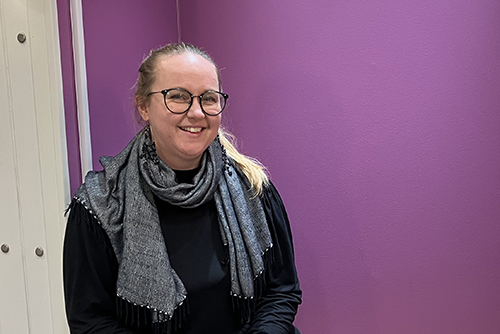 Social studies student Linnea Karlsson says it feels surreal to graduate, but at the same time thinks it will be good. She feels that her education has prepared her well for working life. Linnea starts a job right after school and believes that there are good chances for employment after education.
"I have seen how broad social work is and what opportunities there are in this profession. You can choose to work in a number of roles and at different workplaces," says Linnea.
Linnea has been very satisfied with her studies and wants to encourage others to study as well. As a parent of two children, several people asked her how she managed it.
"Combining studies with family life has worked out well," says Linnea.
However, thanks to the Covid 19 pandemic, student life did not quite turn out as the students expected. All lectures and seminars were given digitally, and so getting to know each other took a little longer.