7th EIASM Workshop on Family Firm Management Research
Witten, Germany – May 27-29, 2011
The Challenge of Family Businesses to Balance Tradition and Change
Arist von Schlippe and Christina Erdmann
Witten/Herdecke University, Germany

Leif Melin and Mattias Nordqvist
CeFEO, Jönköping International Business School, Sweden
Joseph H. Astrachan
Wachovia Eminent Scholar Chair of Family Business

Thomas Zellweger
Center for Family Business at the University of St. Gallen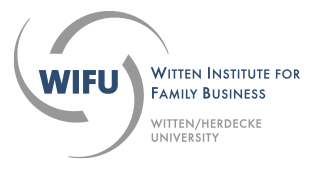 Witten/Herdecke University, Germany
To grow their organizations over time, family business leaders continuously have to face the challenge to keep balance between contradicting forces where one of the most prominent balancing act is that between tradition and change. Tradition is an essential resource that may constitute a competitive advantage for the family firm based on its history, long-term strategy, and sustainability. Tradition often makes a family business rooted in its original place of location and feeling responsibility towards the employees and key stakeholders. Previous family business research has associated all these aspects with a value-orientation, responsibility, and trustworthiness. Tradition is so closely linked to family business that this form of organisation sometimes is seen as a specific "brand" on its own. But, on the other hand, the demands on change increase. What works for a business today may not work tomorrow. Markets change rapidly. For businesses with international ambitions, the place of origin can often not be more than just a place for a small branch office of a worldwide acting company.
This means that an important task for scholarly research and theory development is to understand how family firms deal with the balance of tradition and change. We invite papers that address different aspects of the conference theme, including:
research that seeks to understand the specific features of a culture of continuous renewal
research dealing with entrepreneurship in family firms
research about building a family strategy that adjusts changes in family and business,
research building on history and traditions to face contemporary competitive realities
While submission of papers related to the main theme - the challenge of family businesses to balance tradition and change - are encouraged, the workshop accepts quality papers relevant to any area of family firm research and which add value to the development of the family business research field.