IFERA International Family Enterprise Research Academy
CeFEO has a long term collaboration with the International Family Enterprise Research Academy (IFERA) and is an official partner.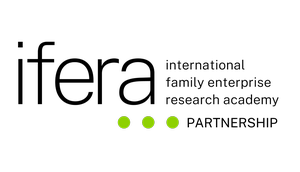 IFERA, established in 2001, is a non-profit association that encompasses an international network of academics, researchers and other family business key-stakeholders, dedicated to the advancement of family business research
CeFEO Members are actively and consistently present at IFERA conferences where they engage as Session Chairs, Speakers at Doctoral and Faculty Development Consortiums.
Among these activities, are some notablecases:
Massimo Baù

External link, opens in new window.

is Research & Publications Director, Board Member, and Member of the Executive Commitee of IFERA and Director of the IFERA Summer School in Family Business Research Methods. Moreover, he has been Co-Chair of the 2017 IFERA Conference in Zadar (Croatia).
Leif Melin is an IFERA Fellow. Fellows are eminent scholars who have contributed substantially to the advancement of the field of family business research and have been honoured by IFERA. Fellows widely participate and support IFERA activities and act as ambassadors of the organization in various academic and research communities and other policy-making bodies.
JIBS hosted the 2004 IFERA Conference in Jönköping, chaired by Leif Melin.

Read more about IFERA here
Read more about IFERA Summer School here

External link, opens in new window.