13th EIASM Workshop on Family Firm Management Research
Bilbao, Spain – May 25-27, 2018
Creativity and Family Business
Txomin Iturralde and Amaia Maseda
University of the Basque Country, Spain
Ethel Brundin and Mattias Nordqvist
CeFEO, Jönköping International Business School, Sweden
Laura J. Spence
School of Management, Royal Holloway, University of London, UK
"A sorry tale? Family business, SMEs and the SDGs"

Alfredo De Massis
Centre for Family Business Management, Free University of Bozen-Bolzano, Italy
"Trends, Challenges and Opportunities in Family Entrepreneurship Research"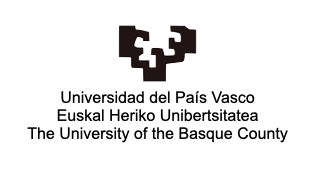 Chair of Family Business
University of the Basque Country, UPV/EHU

Creativity is an important part of the construction of ideas, services and products which are new and useful. That is, a product, a service or an idea must be different from what has been done before, it must be appropriate to the goal at hand and valuable (Amabile, 1996). Research indicates that creative companies do better than their competitors (Davidsson et al., 2010; Thornhill, 2006). The need for companies to be competitive has sparked the interest of researchers and practitioners to better understand creativity in organizations.
Family firms do not only contribute significantly to improved living standards, but also, they create a significant level of social, human and financial capital. Moreover, family firms offer interesting examples of the firms where creative resources play an important role for competitiveness and continuity, in this sense creativity plays an important role in helping family firms achieve competitive advantage over other firms through improving the quality of its product, or/and production process. In this 13th EIASM Family Firm Research workshop we invite you to engage in the theme "Creativity and Family Businesses". We welcome a broad range of ideas including, but not restricted to:
Entrepreneurship, innovation and creativity
Creative teams: families, boards and management groups
Collaborative creativity in family business
How does the family dimension affect creativity in family business?
How theories of creativity can increase our understanding about family businesses
Research methods to capture and understand creativity in family business
Creative approaches to succession and governance in family business
Advantages and disadvantages of family businesses for fostering creativity
Multi-level analysis of creativity
Institutionalization, professionalization and creativity of family businesses
While submission of papers related to the main theme Creativity and Family Businesses - are encouraged, the workshop continues its tradition to accept papers relevant to any area of family firm management and which add value to the development of the family business research field.