17th EIASM Workshop on Family Firm Management Research
Cork (Ireland) – October 6-7, 2022
Family Firms Between Local and Global Challenges
Linda Murphy, Cliodhna MacKenzie, and Elaine O'Brien
Cork University Business School, University College Cork, Ireland
Massimo Baù and Kajsa Haag
CeFEO, Jönköping International Business School, Sweden
Miruna Radu-Lefebvre
Audencia Business School, Nantes, France
Maura Mc Adam
DCU Business School, Dublin, Ireland
Leif Melin
Jönköping International Business School, Sweden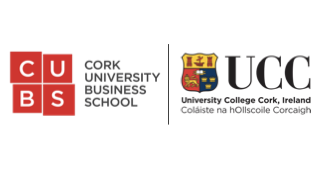 Cork University Business School,
University College Cork, Ireland
As we emerge from the disruption of the pandemic, albeit still in turbulent times, we look forward to our family reunion where we will connect and rekindle relationships within our family business scholarly community. As families in business emerge from the human crisis of Covid 19, reflections on how they responded to and managed may result in family firms taking stock of their resilience levels. What unique characteristics, resources and capabilities were leveraged by family businesses to survive, rebuild and move forward?
The 17th EIASM Workshop on Family Firm Management Research represents a unique opportunity for engaging in discussion, reflection and learning as we reconnect and advance our knowledge on families in business. While submission of papers related to the central theme, "Family Reunion – Reconnecting and Rebuilding", is particularly encouraged, the workshop continues it's tradition to accept articles relevant to family firm management and add value to the development of the family business field. For example, we welcome papers exploring the intersection between Family Business and Entrepreneurship, Strategy, Gender, Ethics, Sustainability, Innovation, Digitalization, Internationalization, Governance, Accounting, Control, Marketing, Practice, Emotions, HR, Careers.

Read more here

External link, opens in new window..