Find your next employee
You can recruit top talent from Jönköping International Business School through career fairs and the job portal.
Participate in NextStep career fair

Taking part in the career fair NextStep, organised annually by JIBS Student Association (JSA) in February-March, is a great opportunity to meet with JIBS students and, at the same time, increase the awareness of your company/organisation.
"For us, being at the fair is a given. We are an international company with origins in the Jönköping region. Here we also find a large part of our future workforce. We are therefore keen to find the best students at an early stage. It's important to us to be involved with the university like this"

Richard Malmberg, Recruitment Partner, Husqvarna Group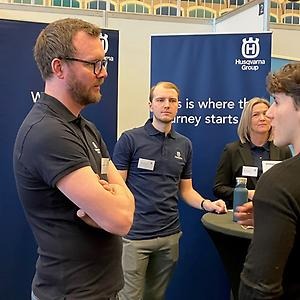 "The fair has a great format. Axfood is a major employer, and this is an excellent opportunity for us to showcase ourselves and connect with future employees, but also to meet candidates for summer jobs and other cooperations".

Anja Davidsson, Business Developer at Axfood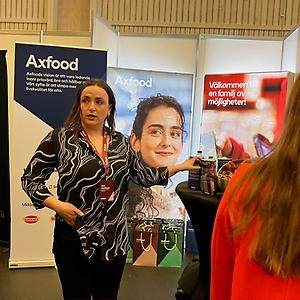 Advertise a position to students

Jönköping University has a job portal in cooperation with JobTeaser. Here you can post ads for jobs, summer jobs, internships, theses collaboration, traineeships, graduate programmes to our students.
You can also advertise to our students via social media and the student magazine "JIBS United" through collaboration with JIBS Student Association.